About
Agnoscis Molecular has developed advanced spectroscopic technology that instantly detects volatile organic compounds (VOCs) with a sensitivity that is 1,000,000 times more sensitive than standard (absorption) spectroscopy. What does all this mean? This company's exciting technology can find a methane leak on the ocean floor from 8 miles away or detect COVID in your breath—in 10 seconds.
Deliverables
Branding
Website design and development
Pitch deck development
Trade show materials
Print and digital collateral
Industry
Life Sciences /Diagnostics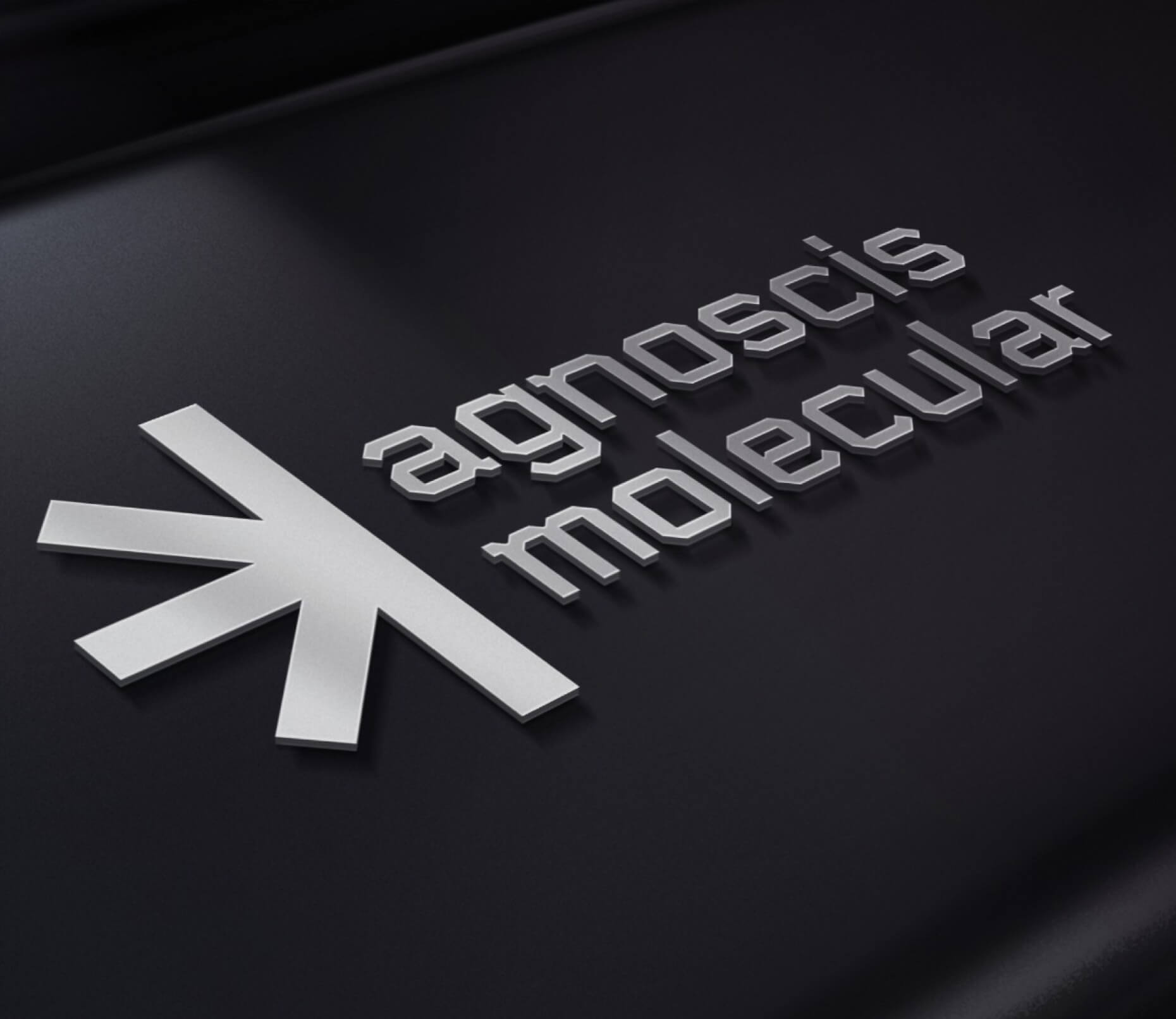 How it started
We began our collaboration with Agnoscis Molecular through our participation in the National Institutes of Health's Rapid Acceleration of Diagnostics (RADx) initiative. We were asked to assist with marketing and branding deliverables that would enable Agnoscis to seek additional funding and eventually bring their product to market.
We began by creating a visual identity that took inspiration from the mechanics of the device itself and as well as its uniquely differentiating ability to monitor and analyze the very air we breathe.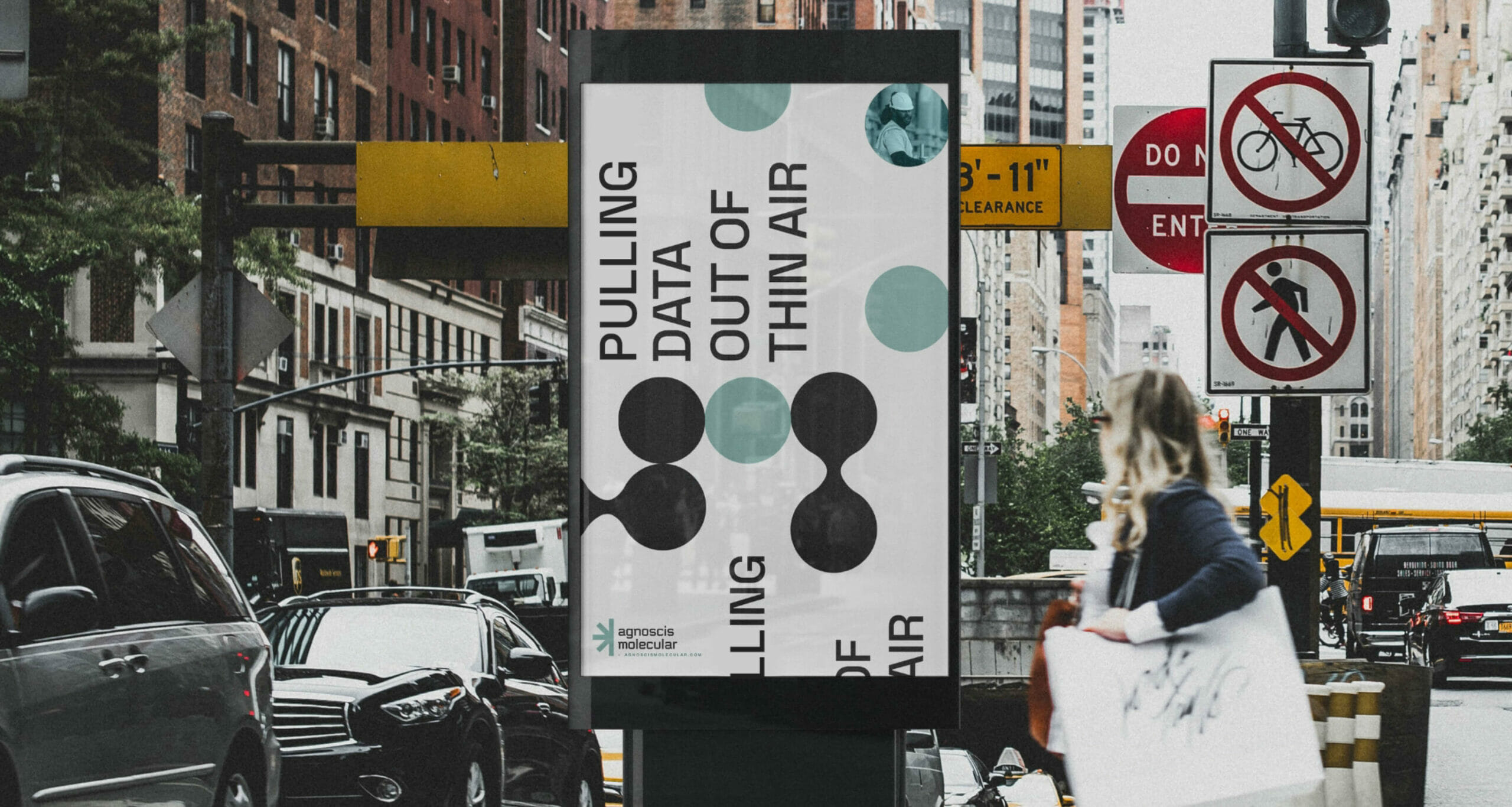 The tagline we coined for the brand, "Pulling data out of thin air", also leaned into this extraordinary aspect of their technology. Once the branding and key messages were in place, we proceeded to redesign their pitch deck, build out a new website for Agnoscis, refresh the design of their parent company site, and develop a suite of collateral and trade show materials that highlighted the various applications of their devices—from clinical diagnostics to monitoring and testing of controlled environment agriculture.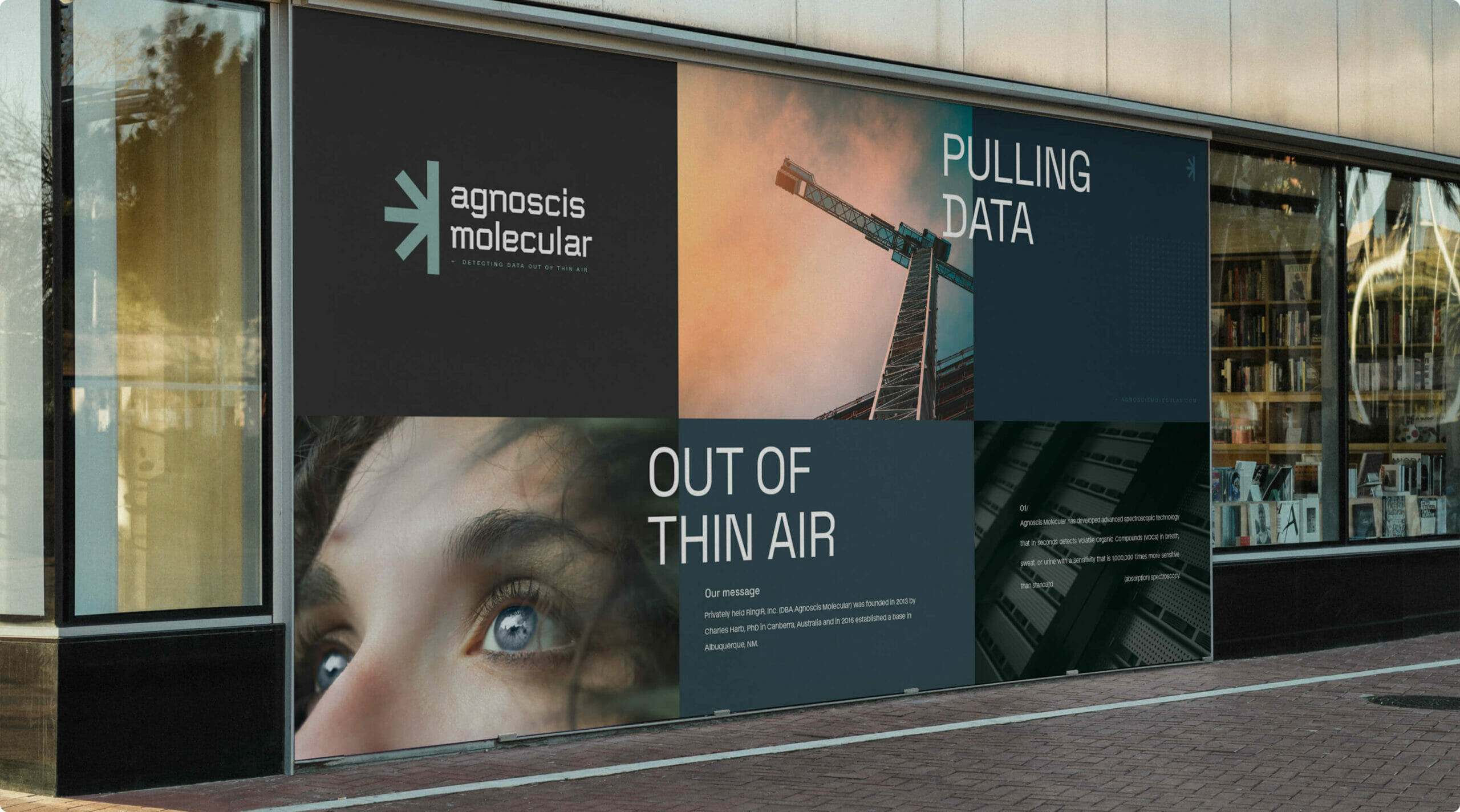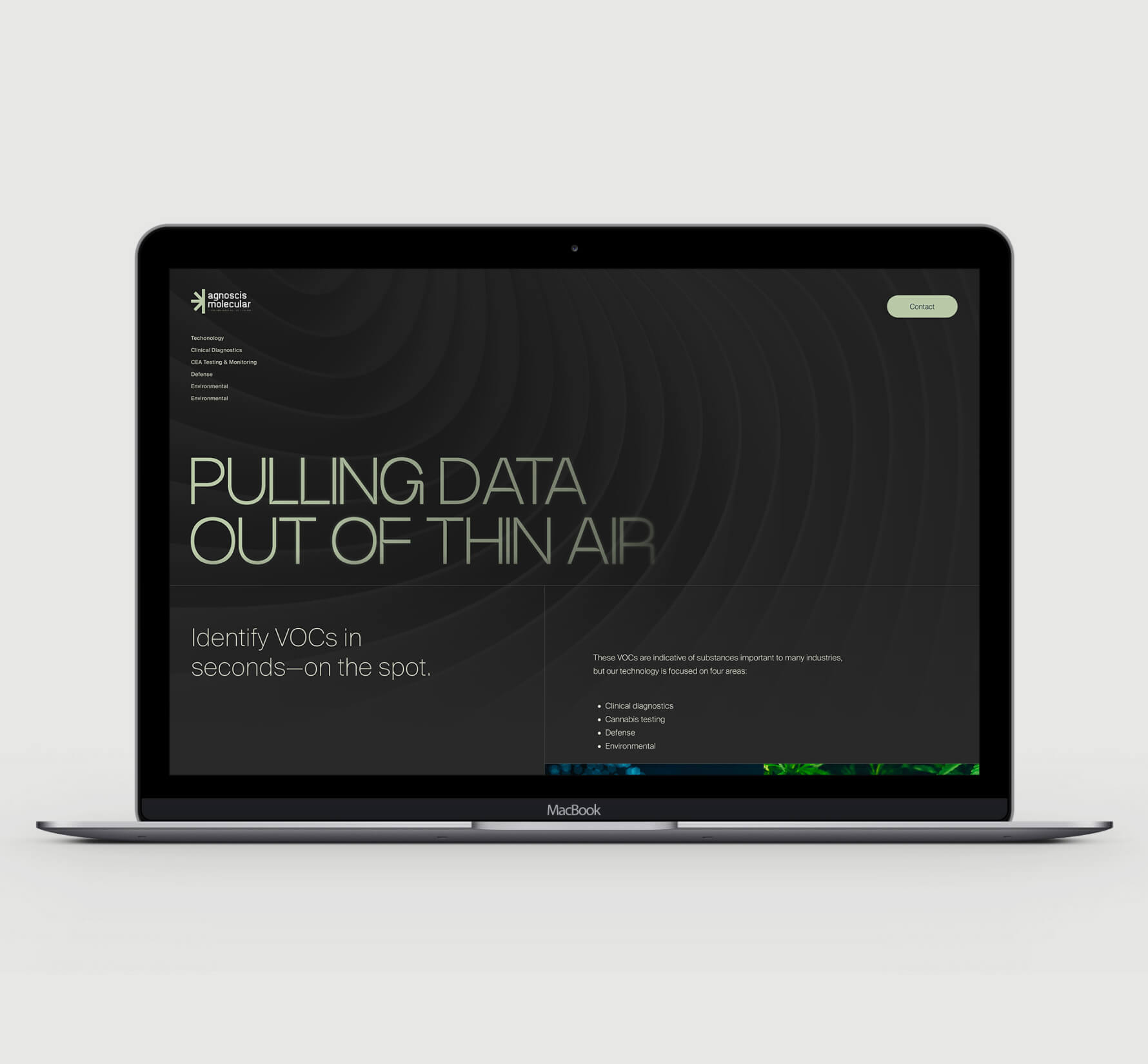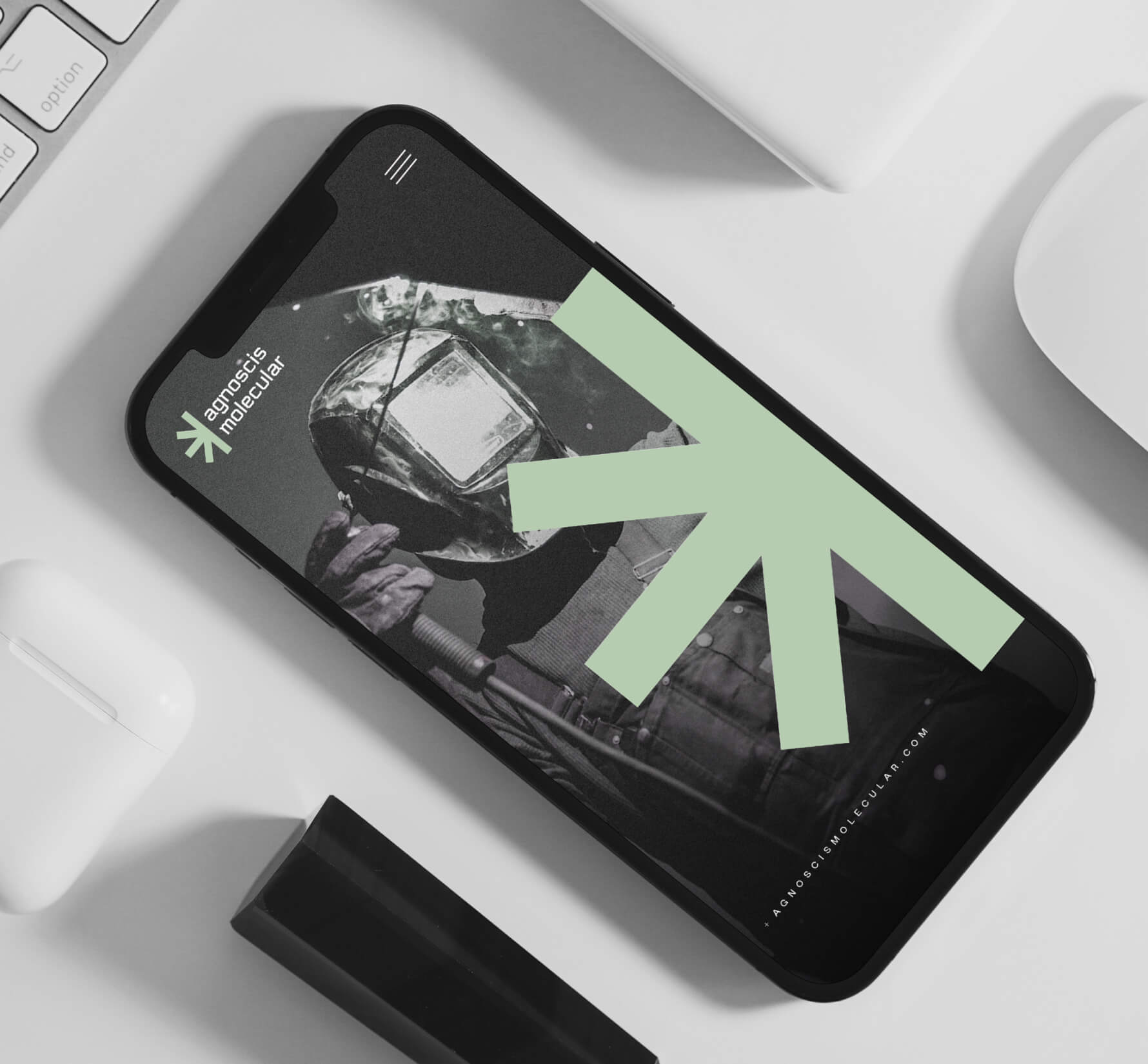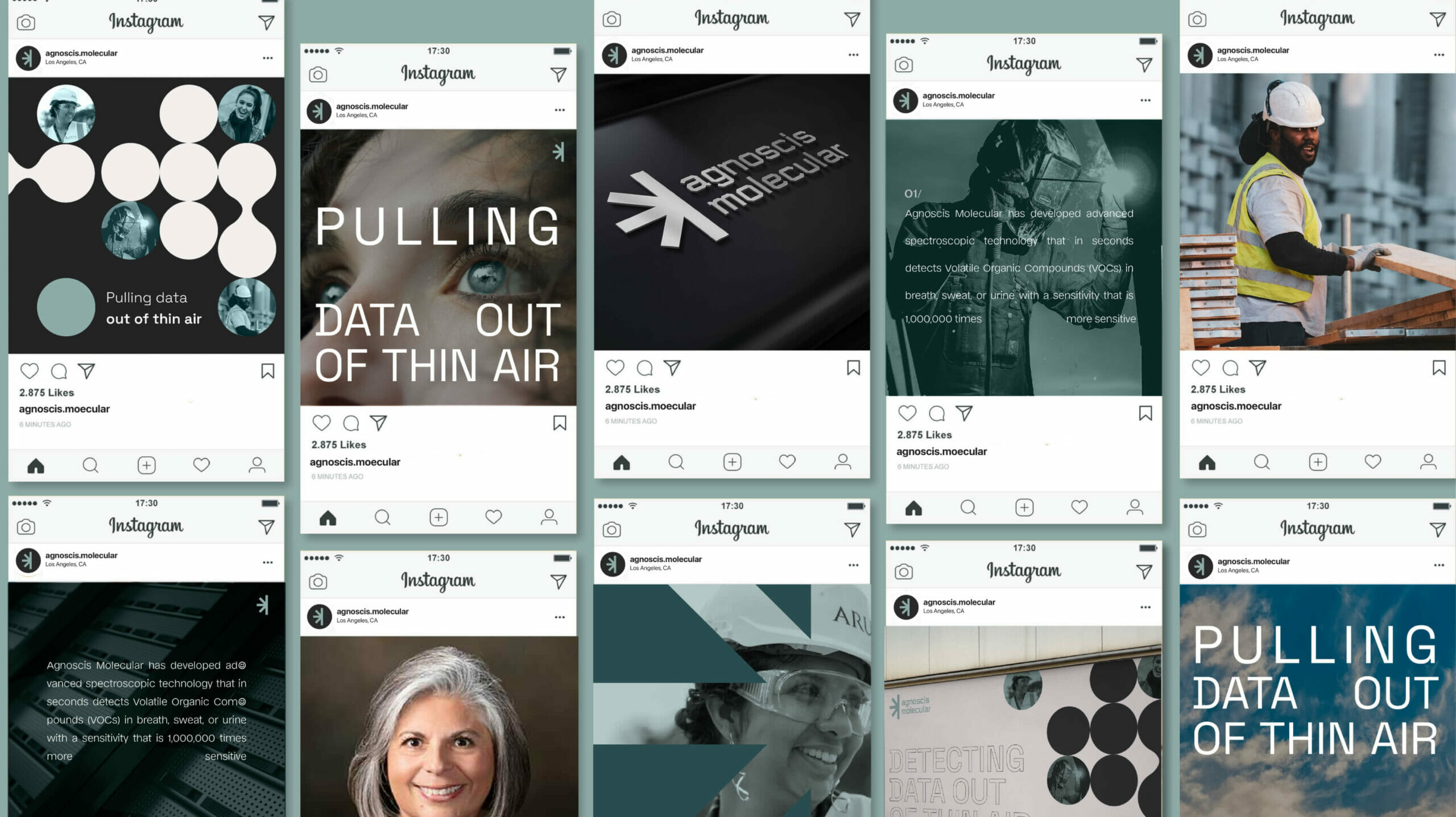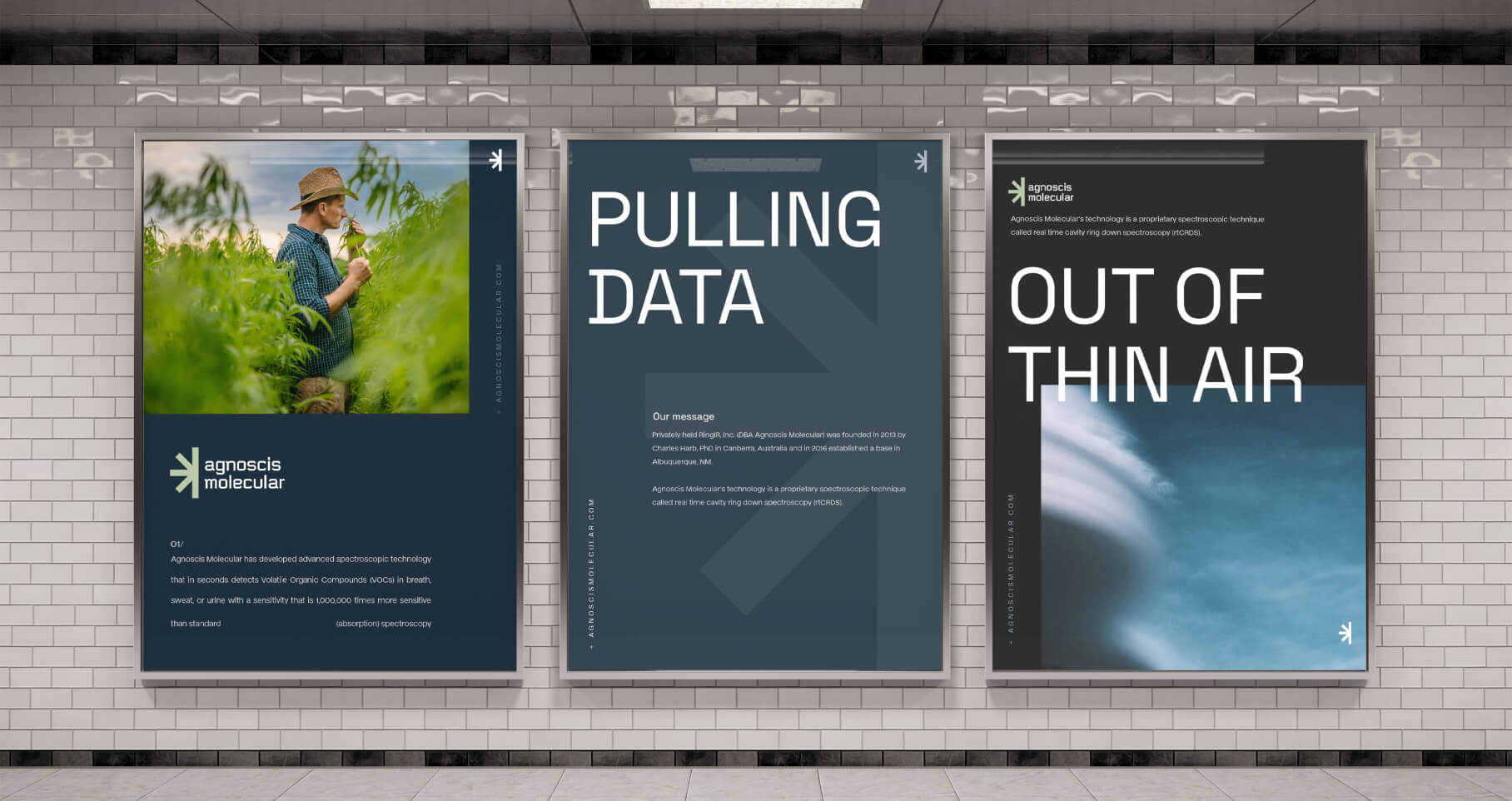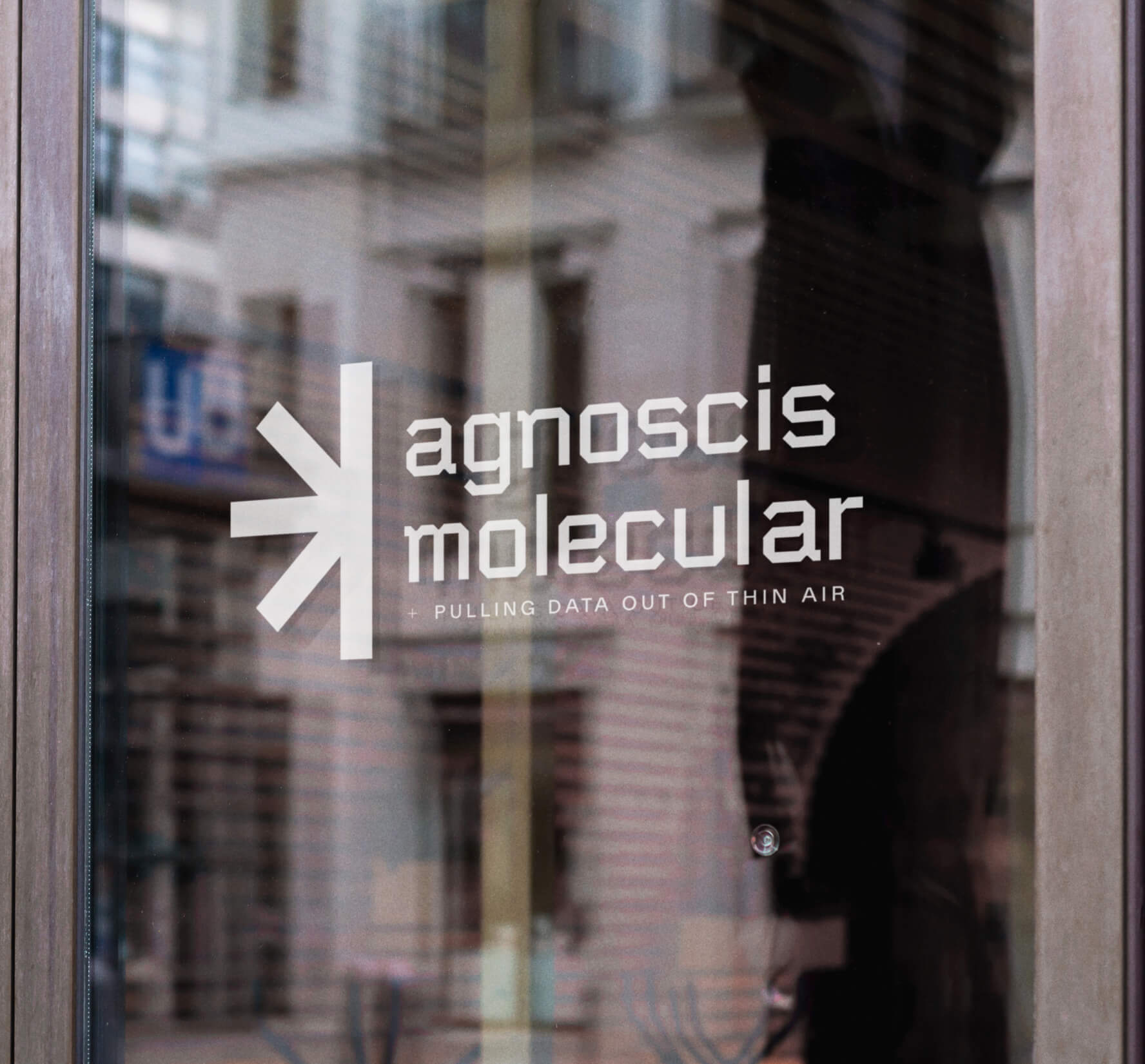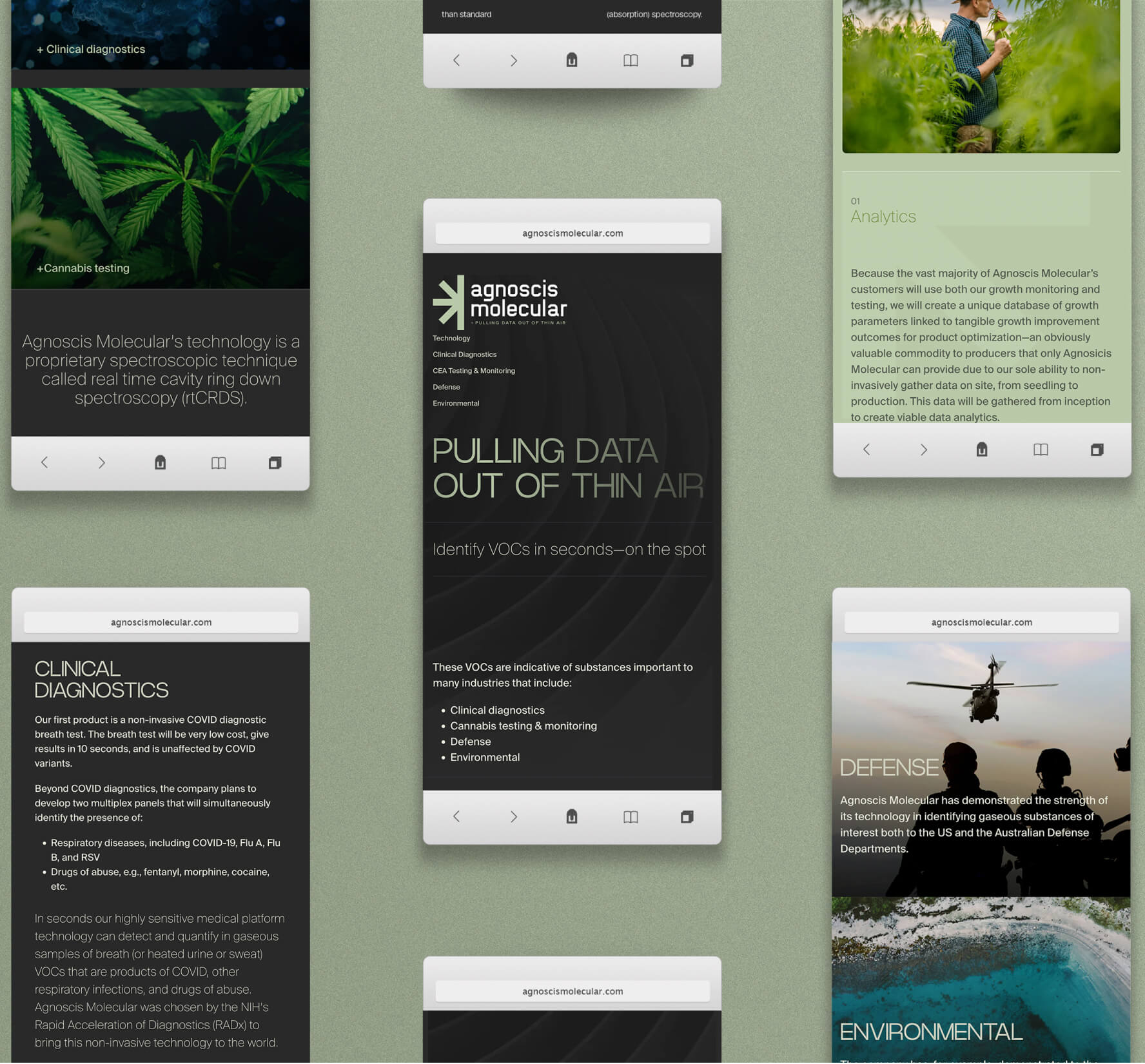 check out some more
of our work