About
We knew from the beginning that EVÈNTO had all of the elements of a wildly fun brand. Their MO was all about the experience—an exuberant culinary class for corporate teams, where it wasn't uncommon for a musician or magician to pop in. We curated a comprehensive design system that mixes inspiration from both classic Italy and urban NYC.
Deliverables
Website
Logo and brand identity
Messaging strategy
Content development
SEO and analytics
Multimedia marketing campaign (PPC, display, social)
Email marketing
Organic social media
Packaging and print design
Industry
Food & Events

e-Commerce
How it started
With EVÈNTO, we wanted the branding to be as unexpected and high-energy as a cooking event with their team. We mixed typography within the logo to create a voluminous effect—as if the type itself is pulsating. And if you've ever seen Chef Andrea Belfiore play the drums on his cutting board, you know exactly what that fast-paced ride feels like.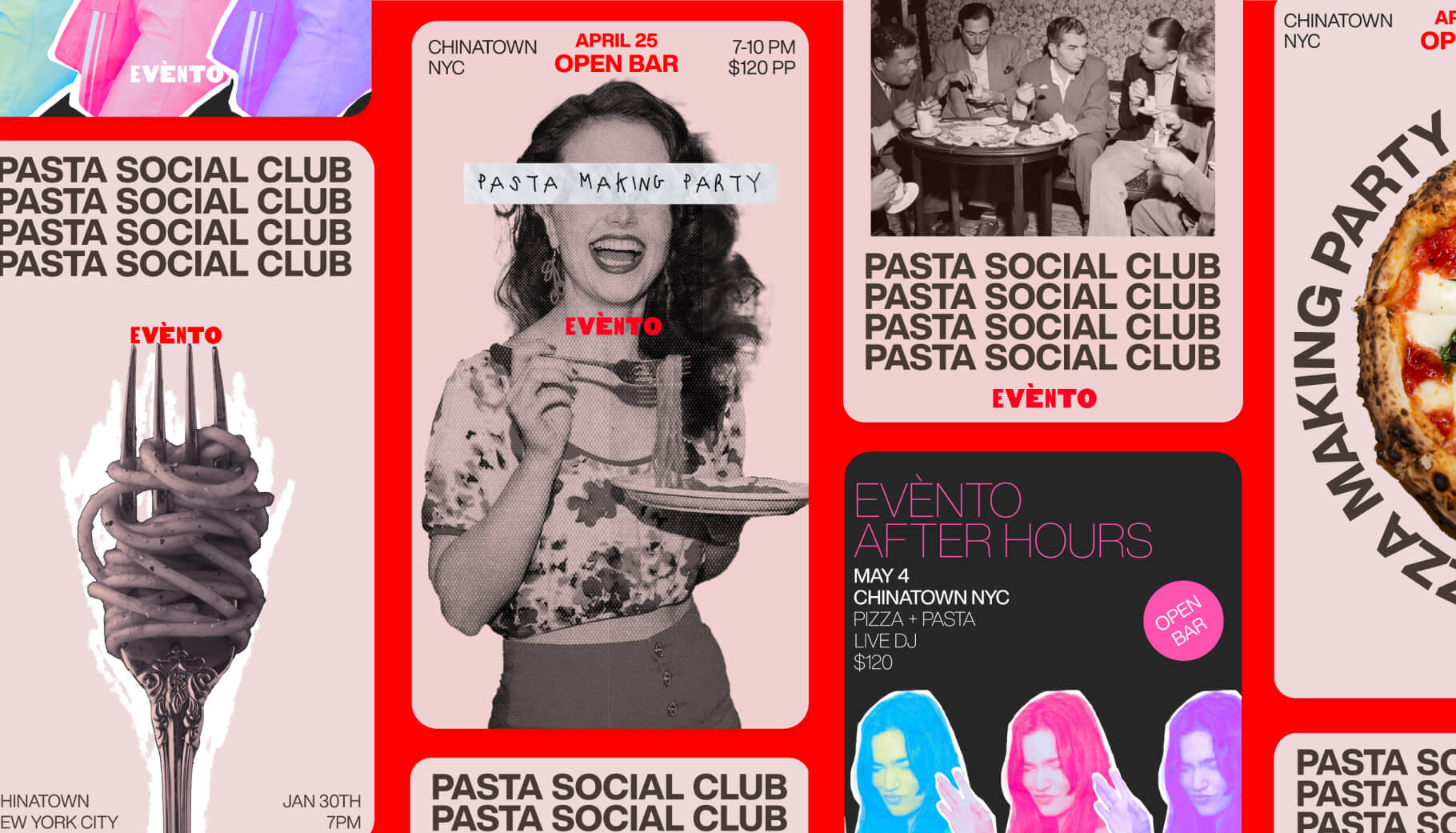 The fun stuff
As the agency of record, Huck is a marketing and branding engine for EVÈNTO, providing everything from brand identity to website design and omnichannel digital marketing. Our creative and strategic support fuels a multimedia campaign that doubled their revenue each year of our partnership.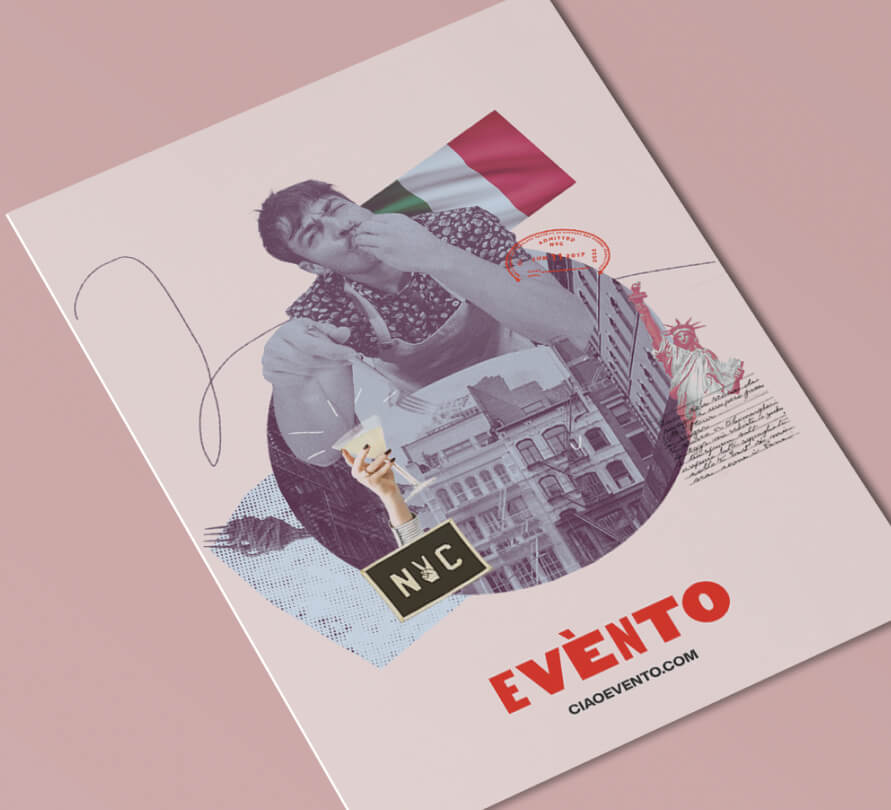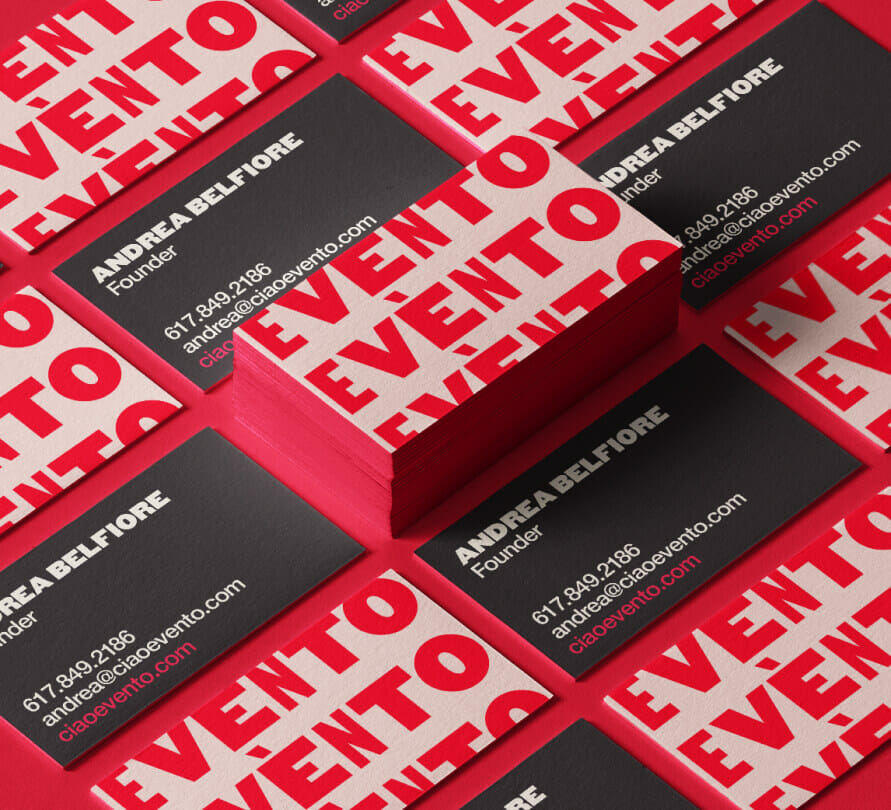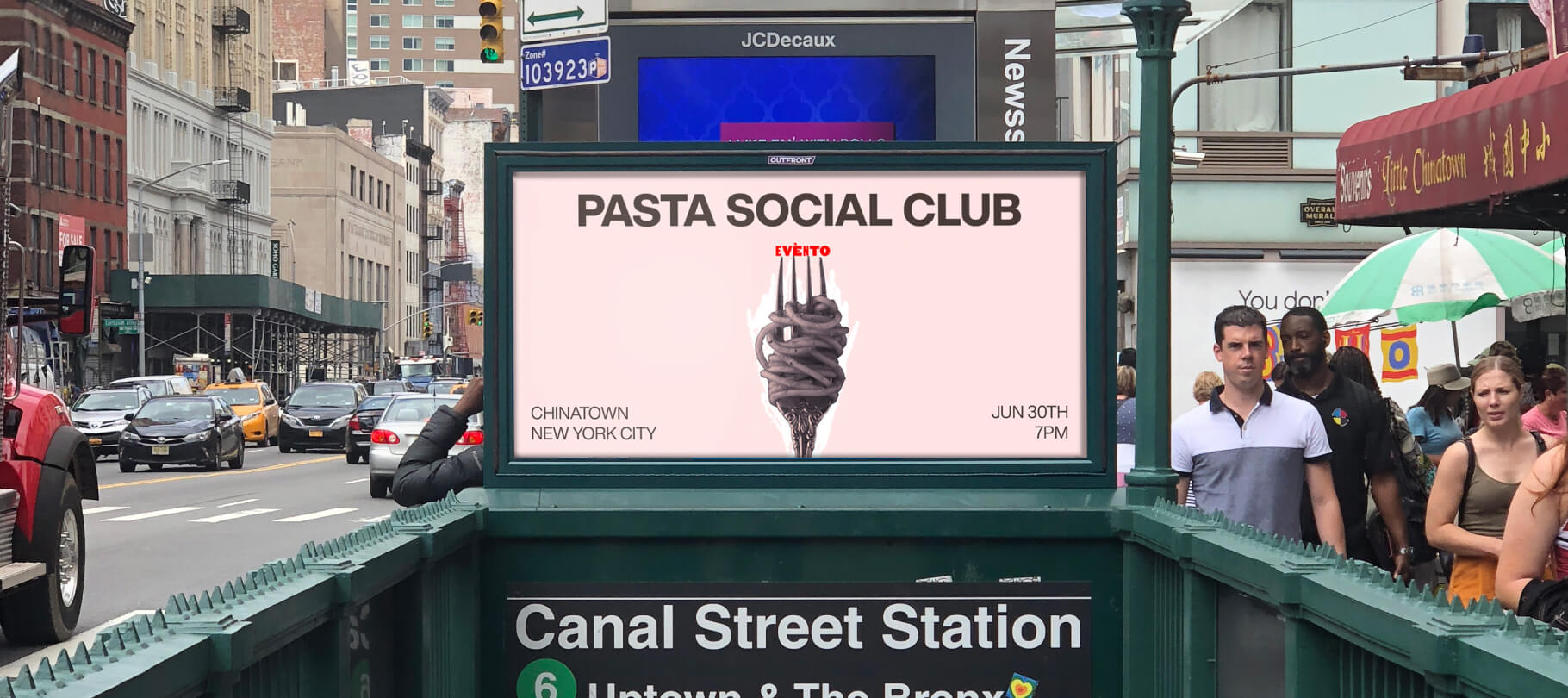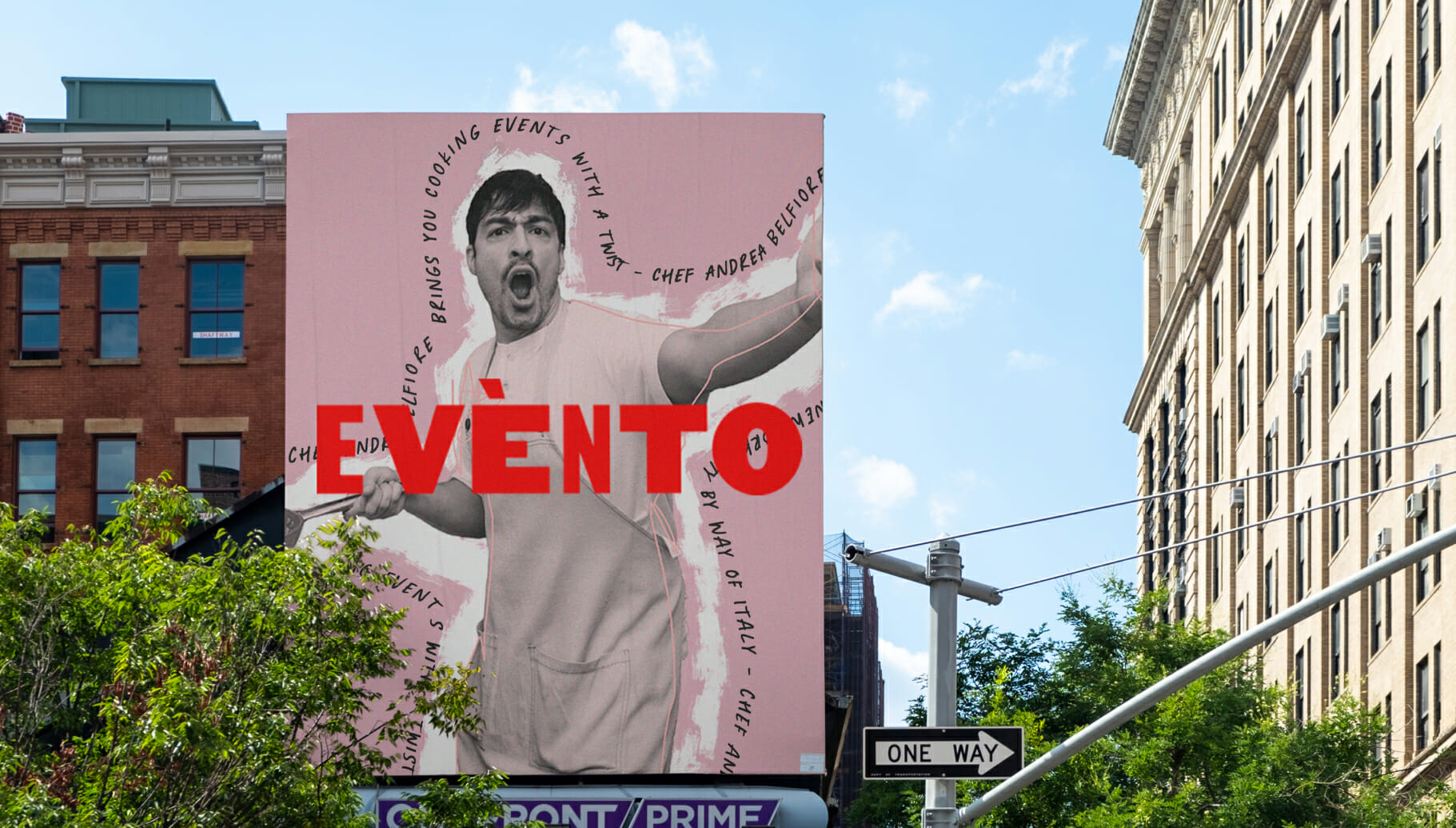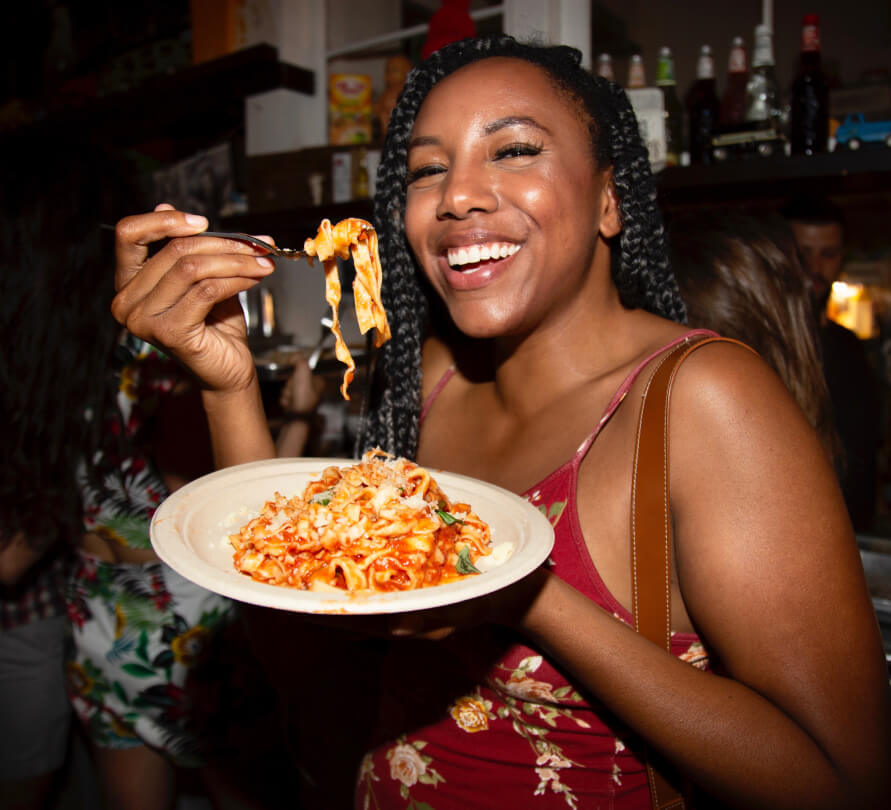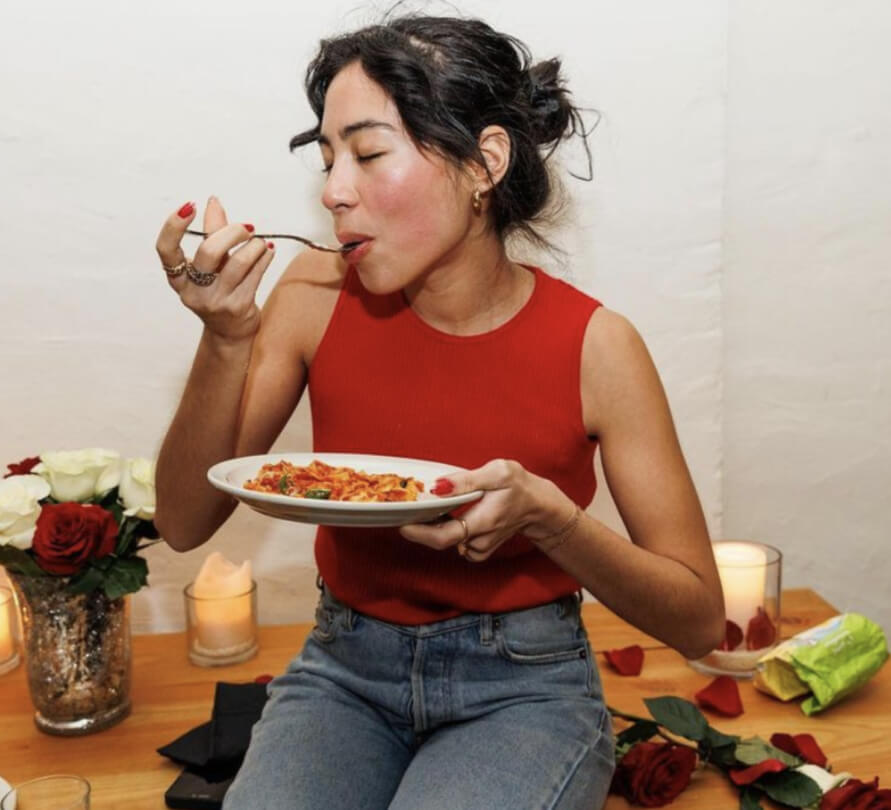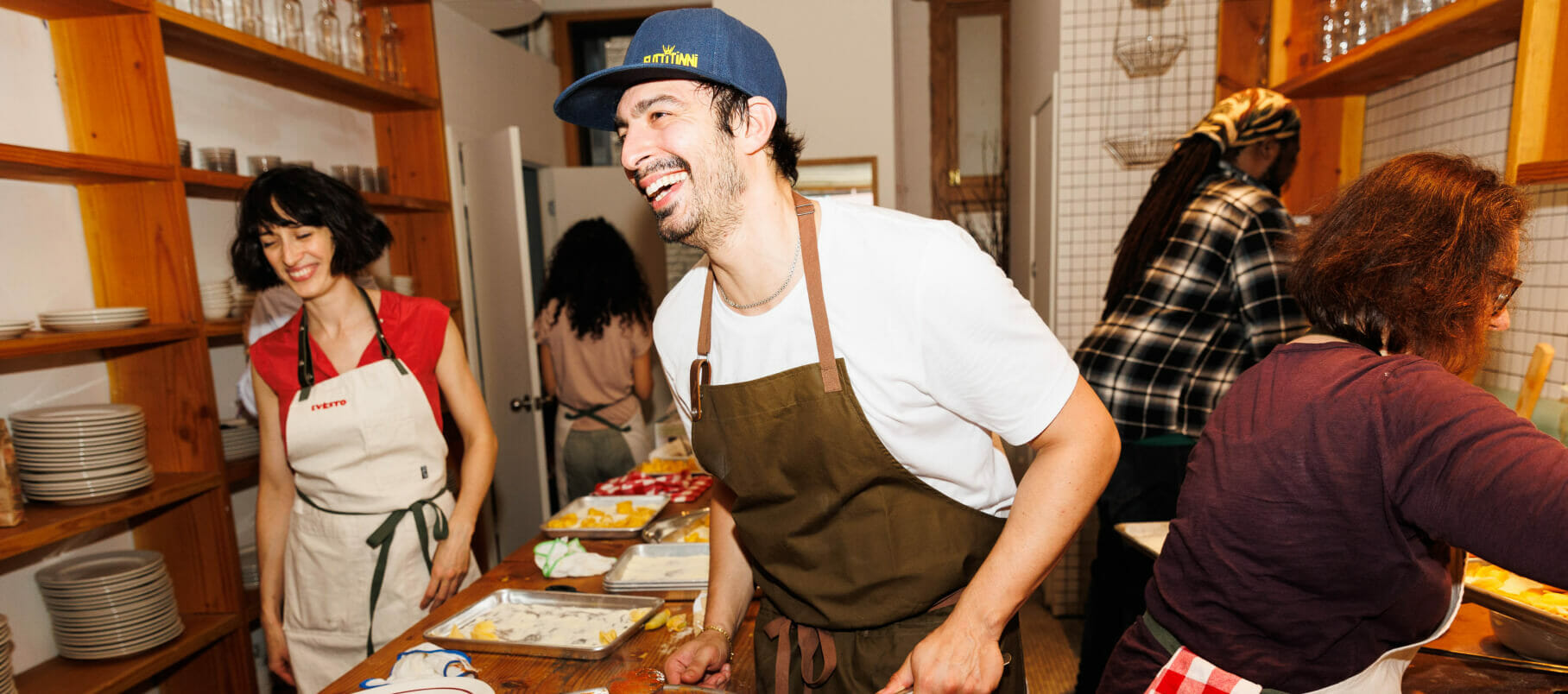 Huck treated my brand and business goals like their own, and our campaigns are killing it."
Andrea Belfiore | Founder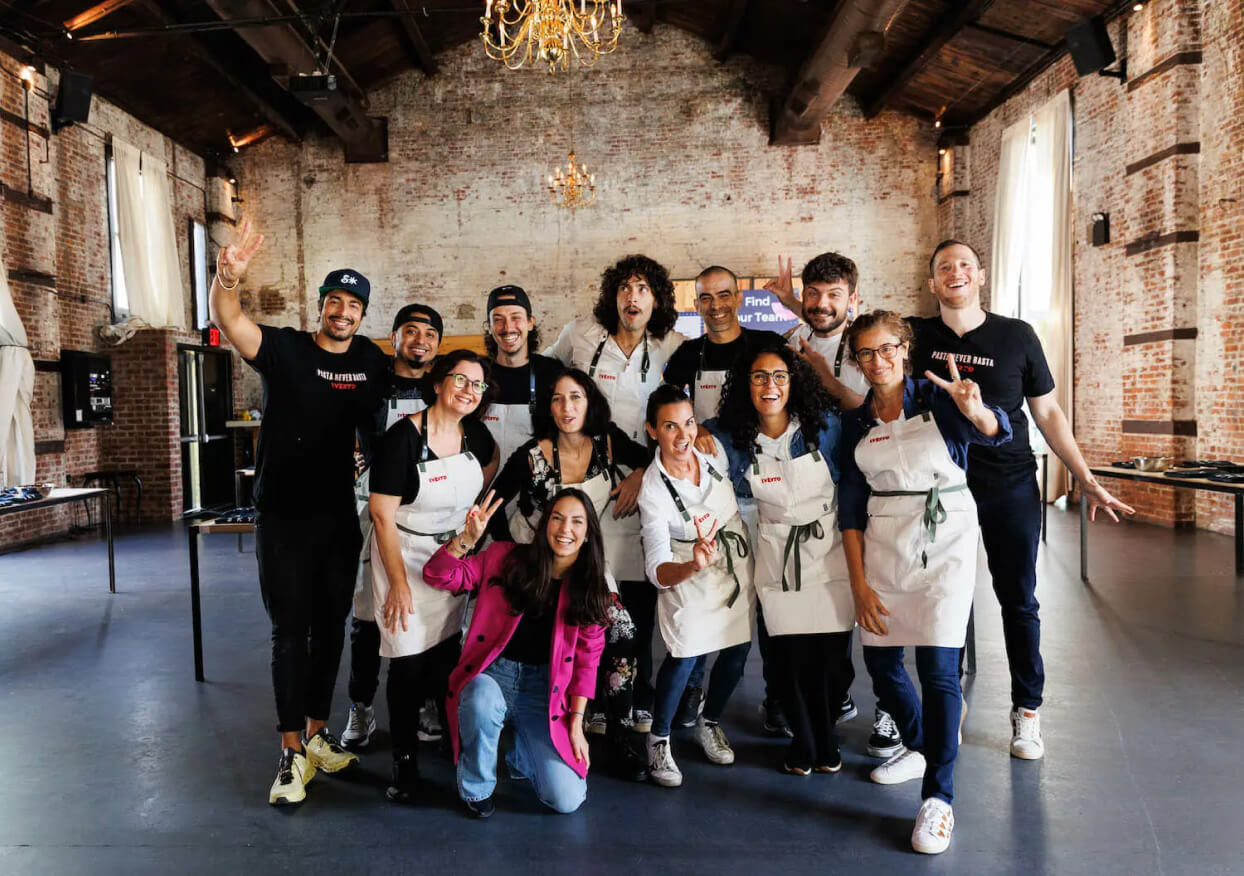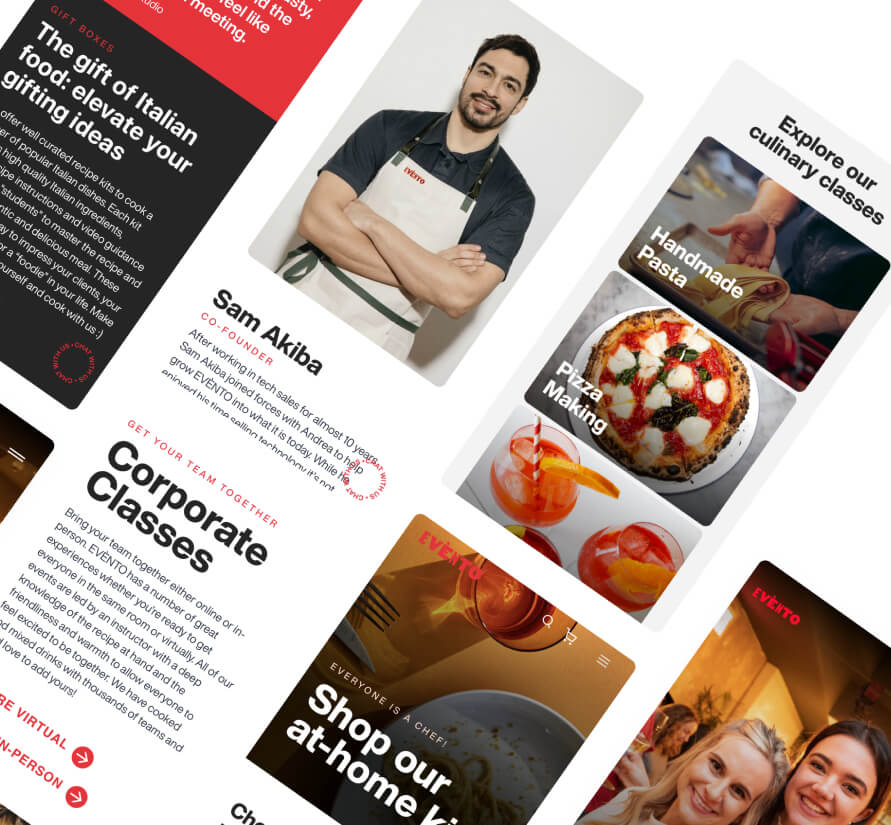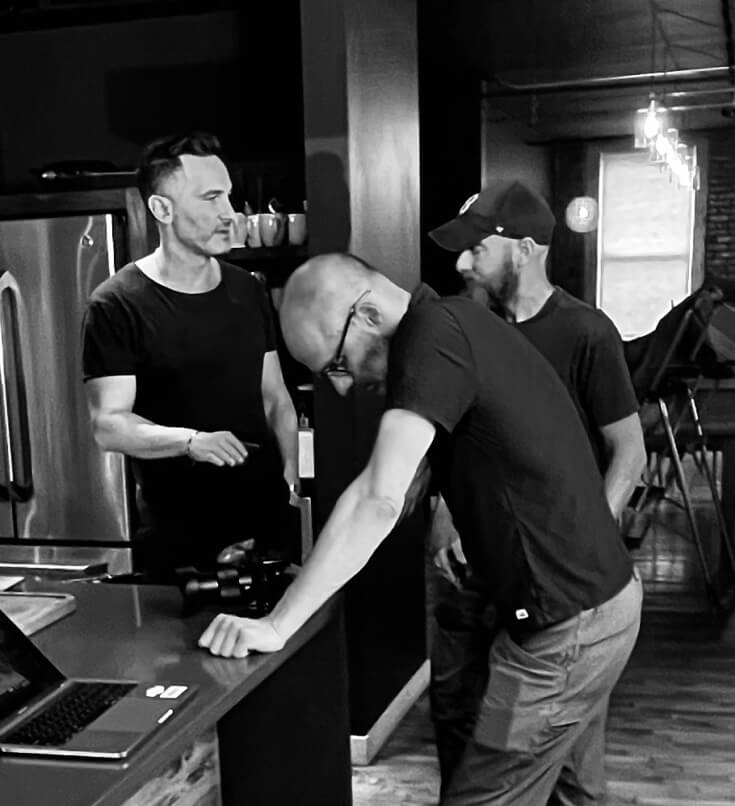 Behind the scenes
Huck and the EVÈNTO team spent two days on either side of the camera capturing action-packed videos and products shots that would pop off the page. It was a lively set — and as much fun as the live cooking events for which this trailblazing company is loved.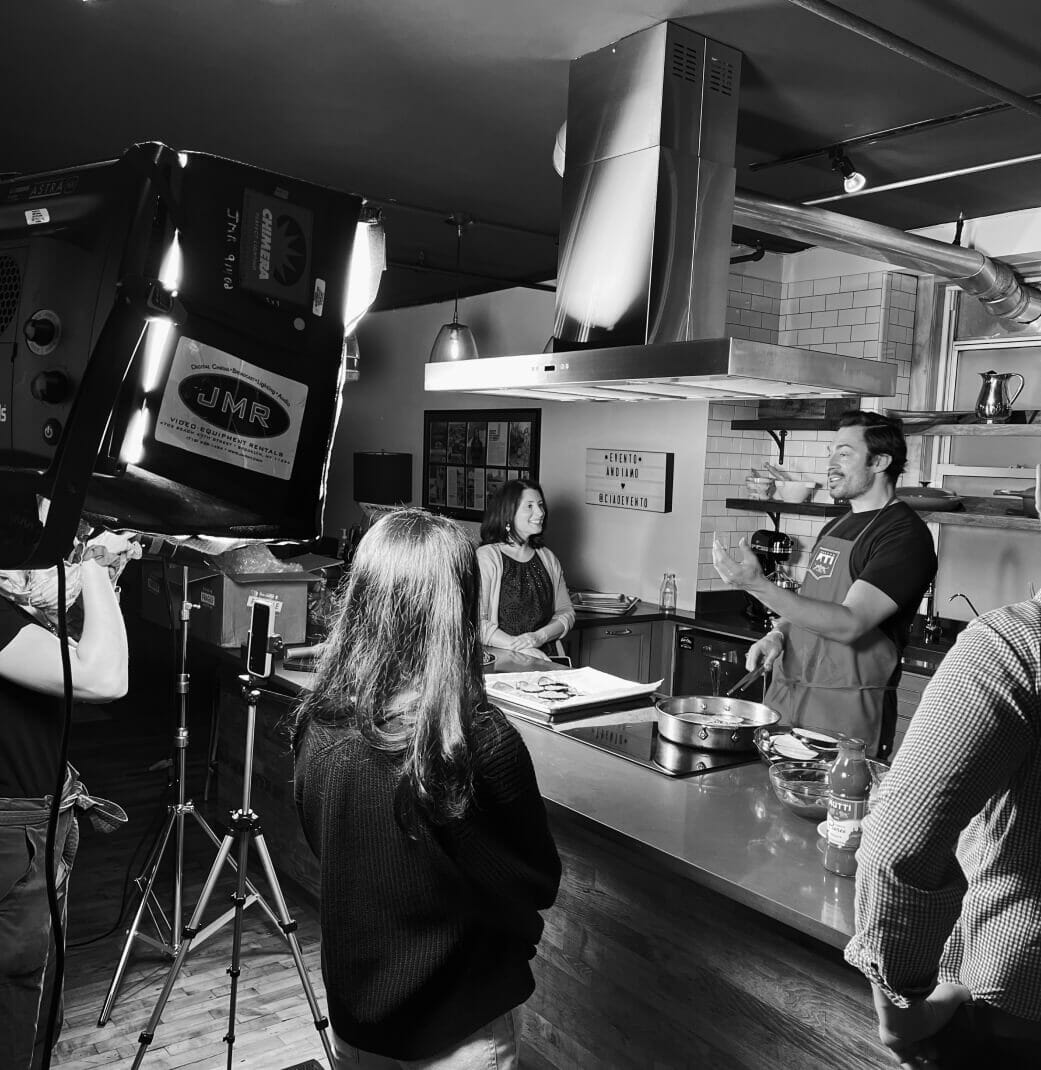 check out some more
of our work