About
Our creative team was immensely excited to partner with the Kindness Campaign for this brand photo shoot. Our art direction and production work covered the full concept, from model selection to wardrobe and props.
Deliverables
Art Direction
Photography
Print and digital collateral
Industry
Education

Public awareness campaign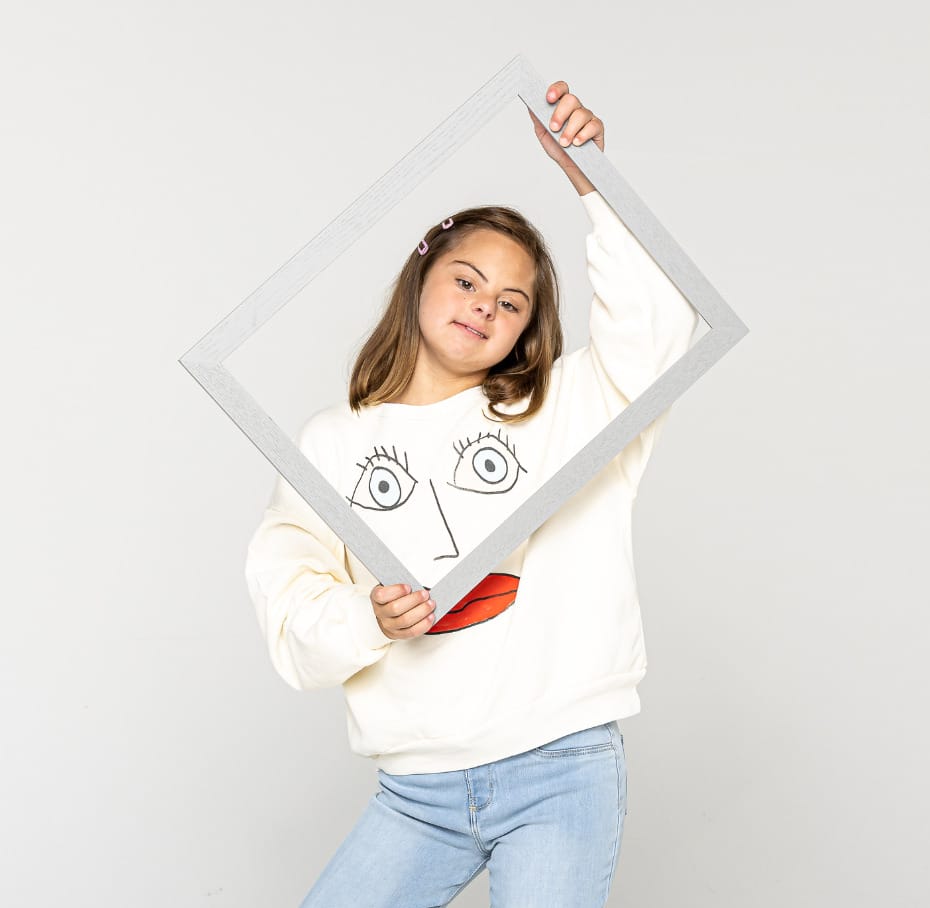 The Concept
The Kindness Campaign developed a program to teach kids ages 12 and under about kindness and inclusion. Clinical research has shown that these two principles provide social benefits and foster positive emotions in kids. This type of curriculum is especially important for younger children who experienced significant disruptions to social opportunities as a result of the pandemic.

Our overall aesthetic was a mix of retro cool with a slightly 70s vibe. The vintage skateboard, science equipment and Polaroid camera props help support the main message of celebrated individuality – no matter your interests or talents. Kindness is cool.
We selected a team of youth models who represented diversity and inclusivity in all forms. Today's media has a responsibility to feature and normalize visible differences to help foster a culture of acceptance, belonging and kindness for the next generation.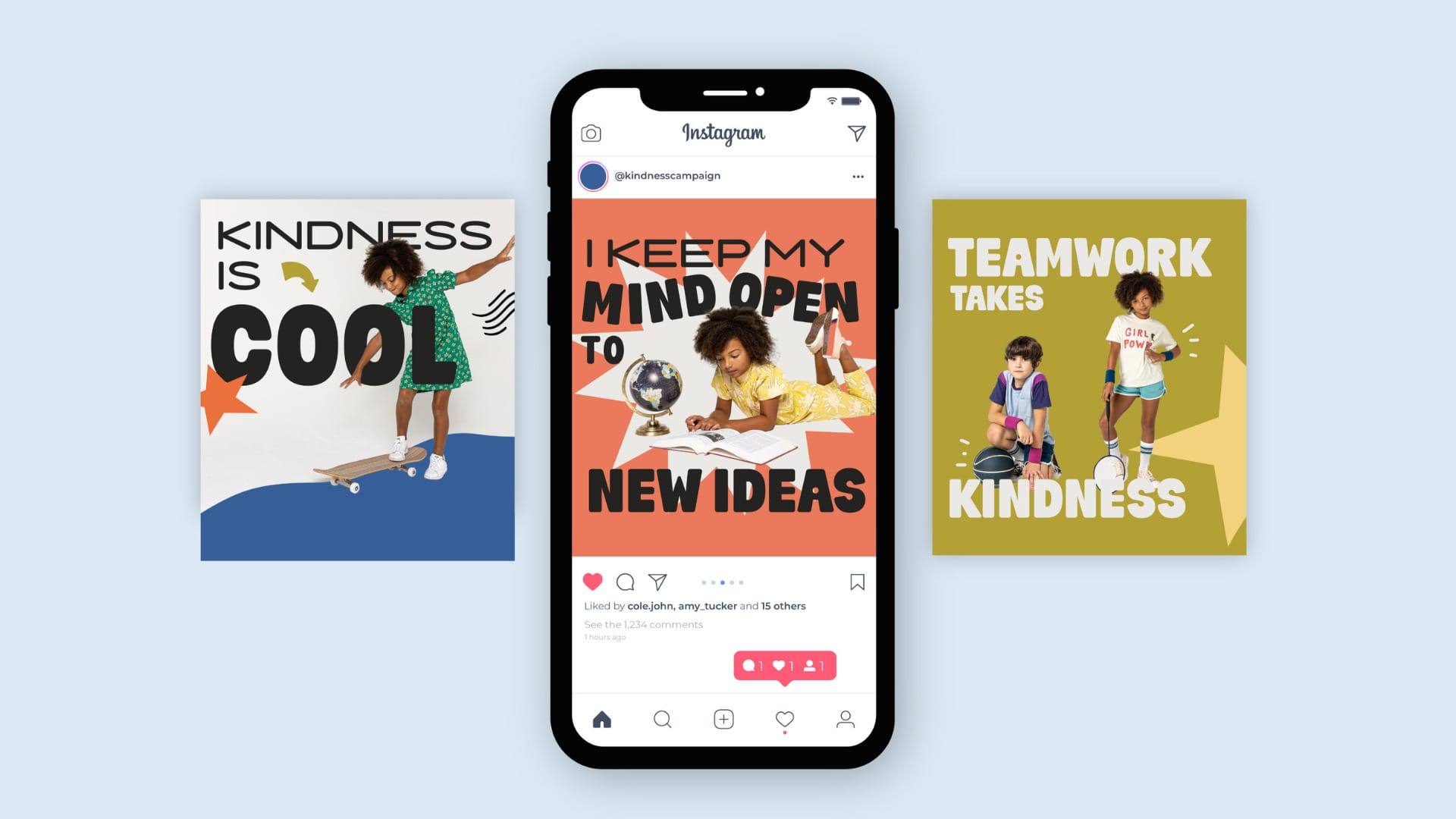 At Huck, we've worked with models of all ages – including a two-day shoot with newborns – so we know that production day needs to be tightly choreographed for youth talent. We bring plenty of snacks, the perfect playlist, a perfectly planned shot list and the most detailed call sheet you can imagine. For this shoot, we were incredibly impressed at the creative ideas and improvisation that our youth models brought to our cyclorama set.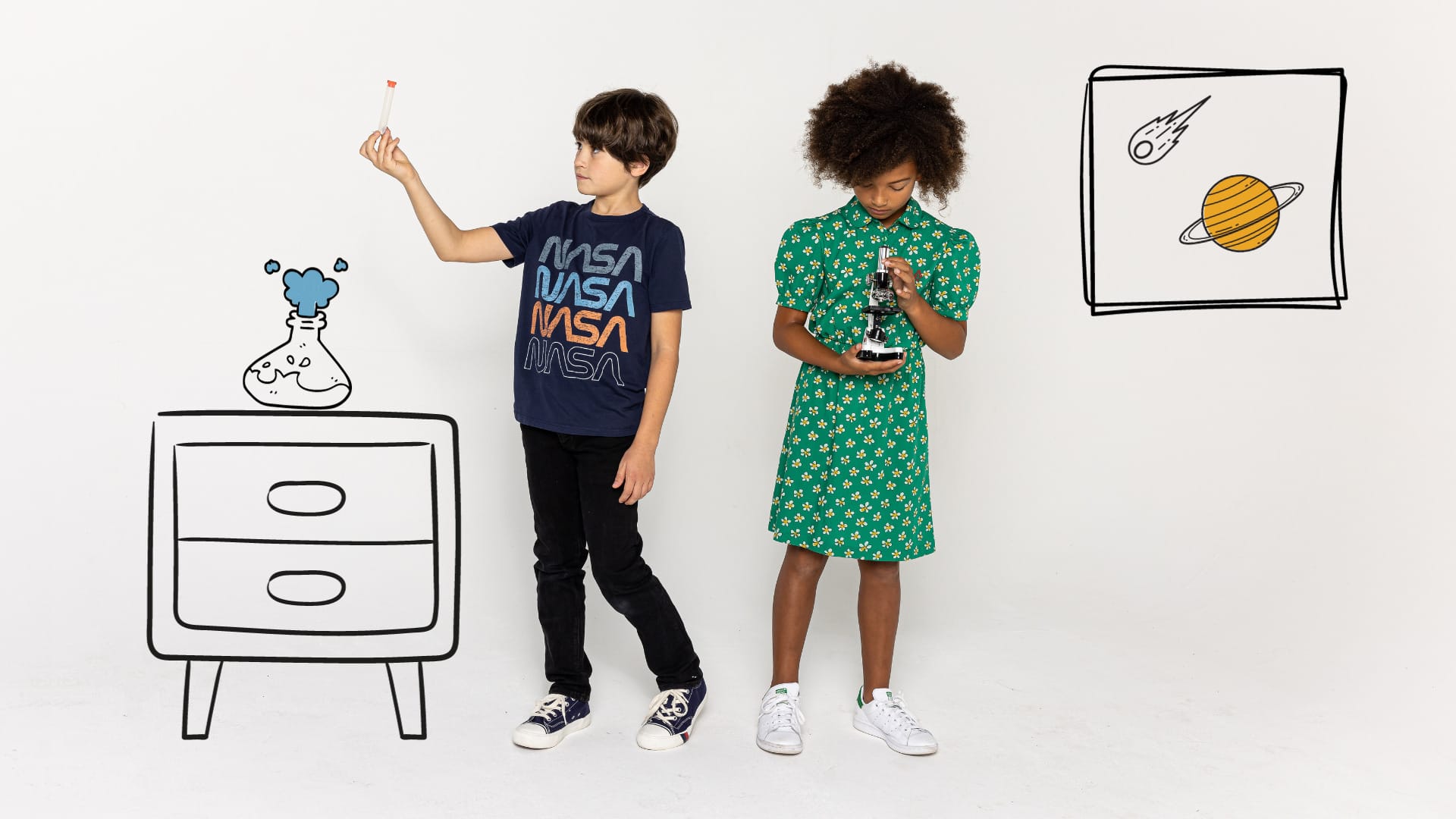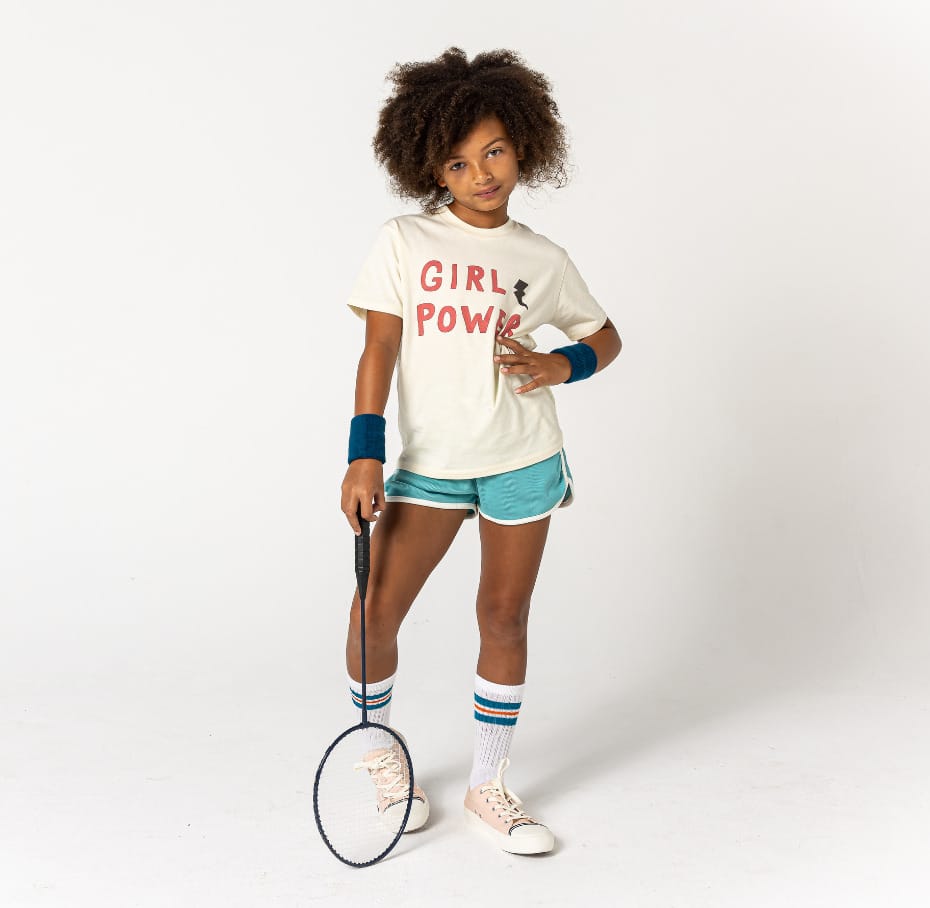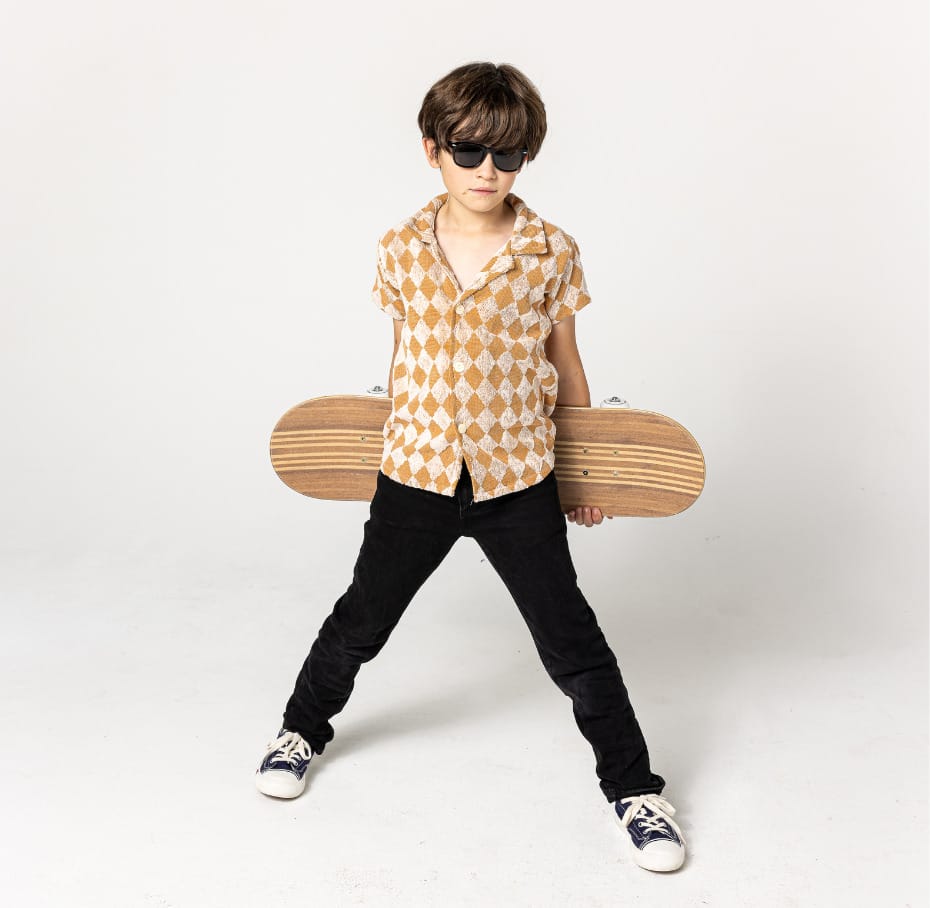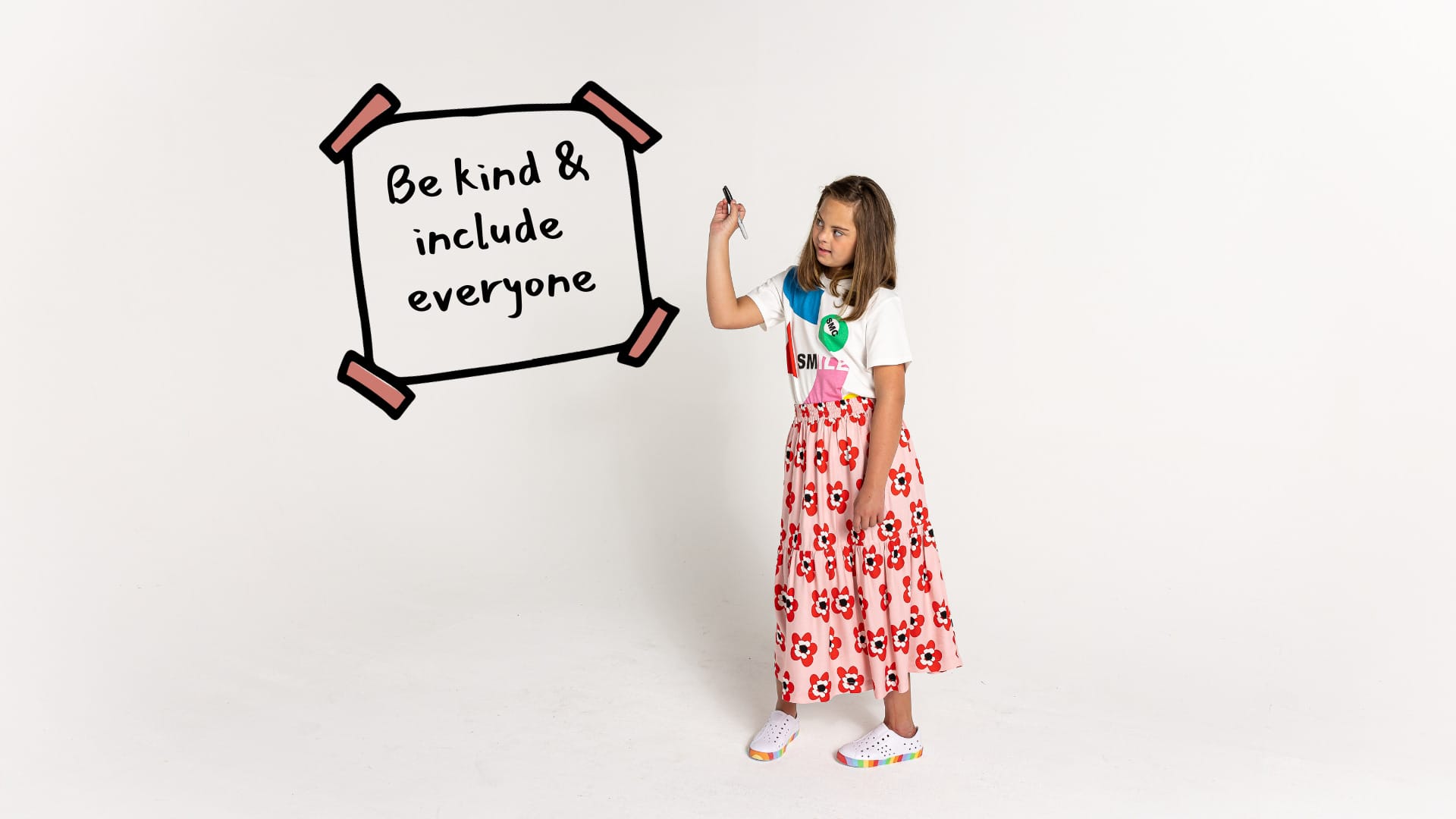 check out some more
of our work