About
We were excited to support the website redesign for Vyasa Analytics, a tech company with an innovative, AI-powered platform that makes an organization's data easier to access, search, integrate and analyze. We worked with the Vyasa team to fine-tune and simplify their messaging strategy and launch a website redesign that was more intuitive, comprehensive and user-friendly.
Deliverables
Website design and development
Messaging
Content development
Motion graphics
Industry
AI Technology

SaaS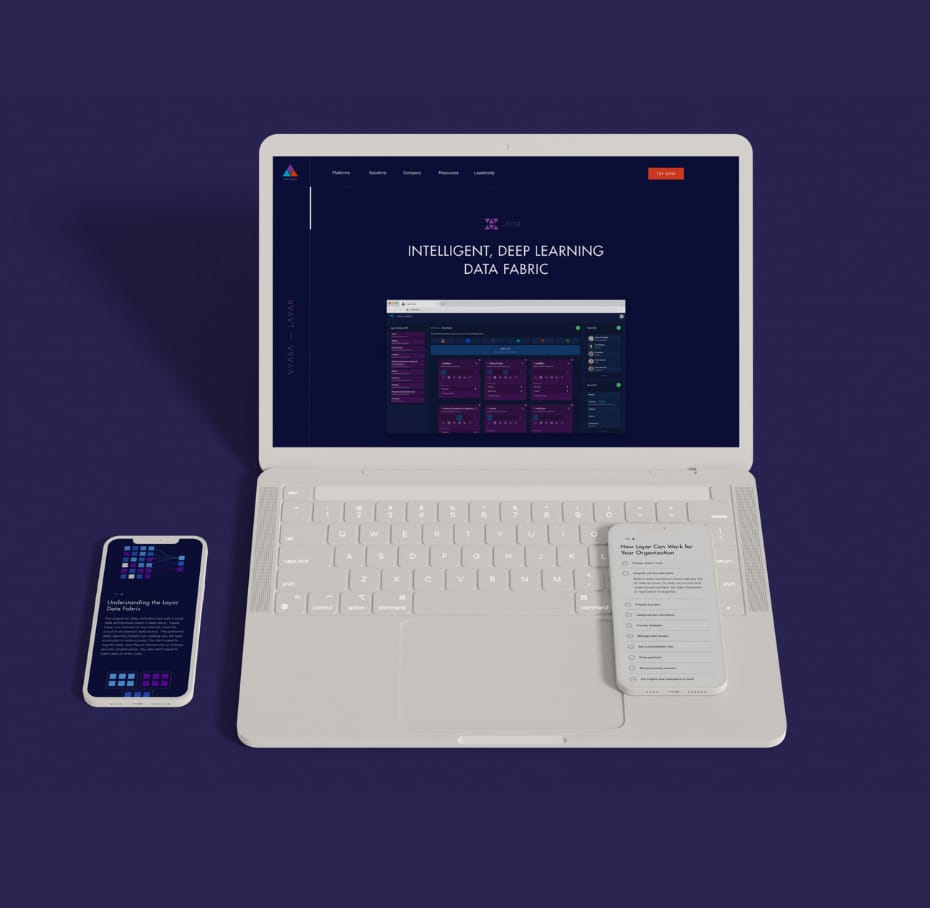 How it started
For this engagement, the content and messaging work was equally as important as the design lift. Vyasa's platform is incredibly complex and advanced, so it was imperative that the content helped to simplify and clarify their core value proposition.

We worked with core market personas to understand the needs and challenges of specific segments of Vyasa's target audience. Our writers collaborated with their marketing team to create a content strategy tailored to specific industries and use cases to make the website' user journey much more intuitive.
The new site featured a series of custom motion graphics that illustrate how the AI-powered platform works to search, index, explore and uncover insights hidden within institutional data.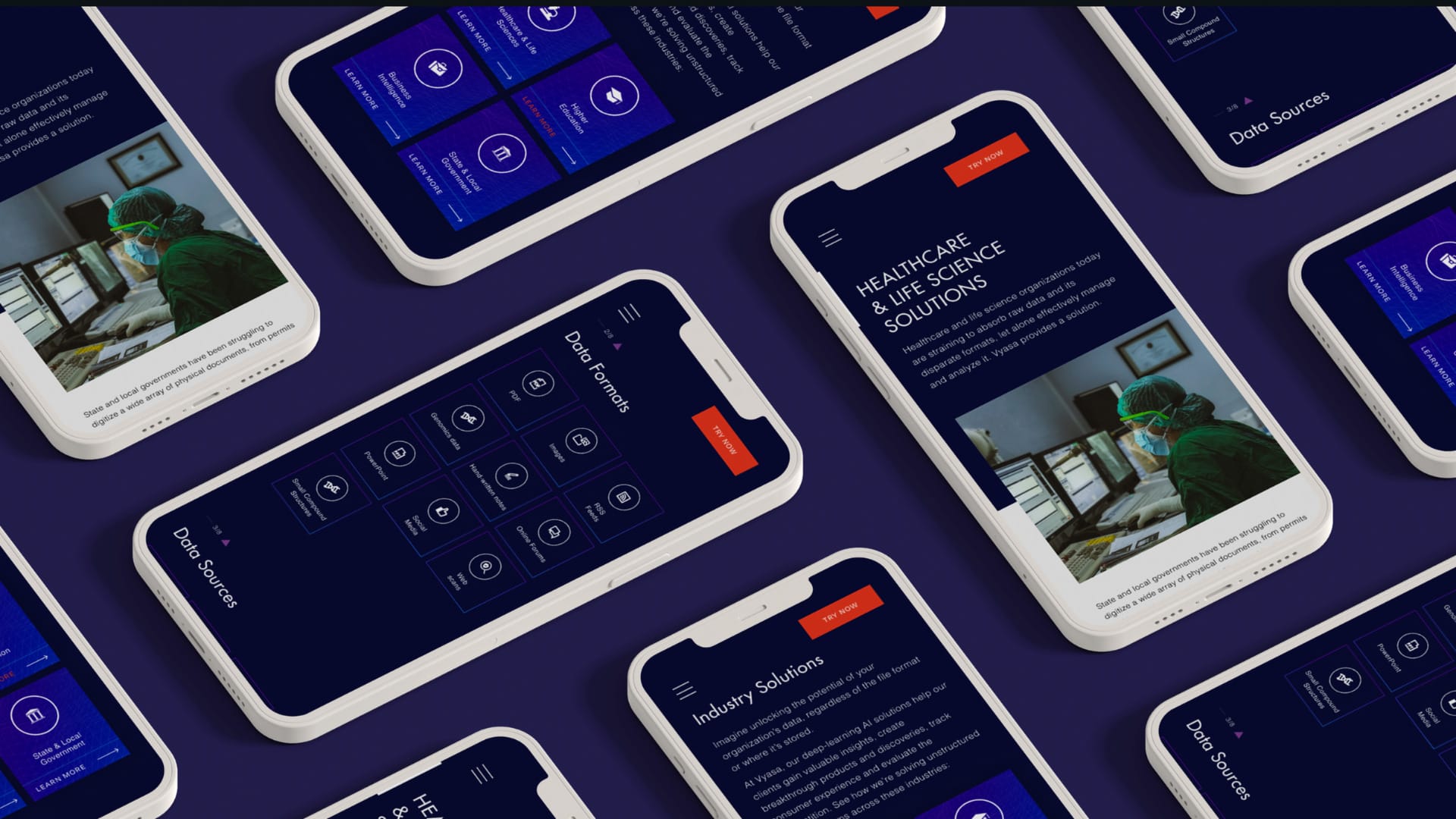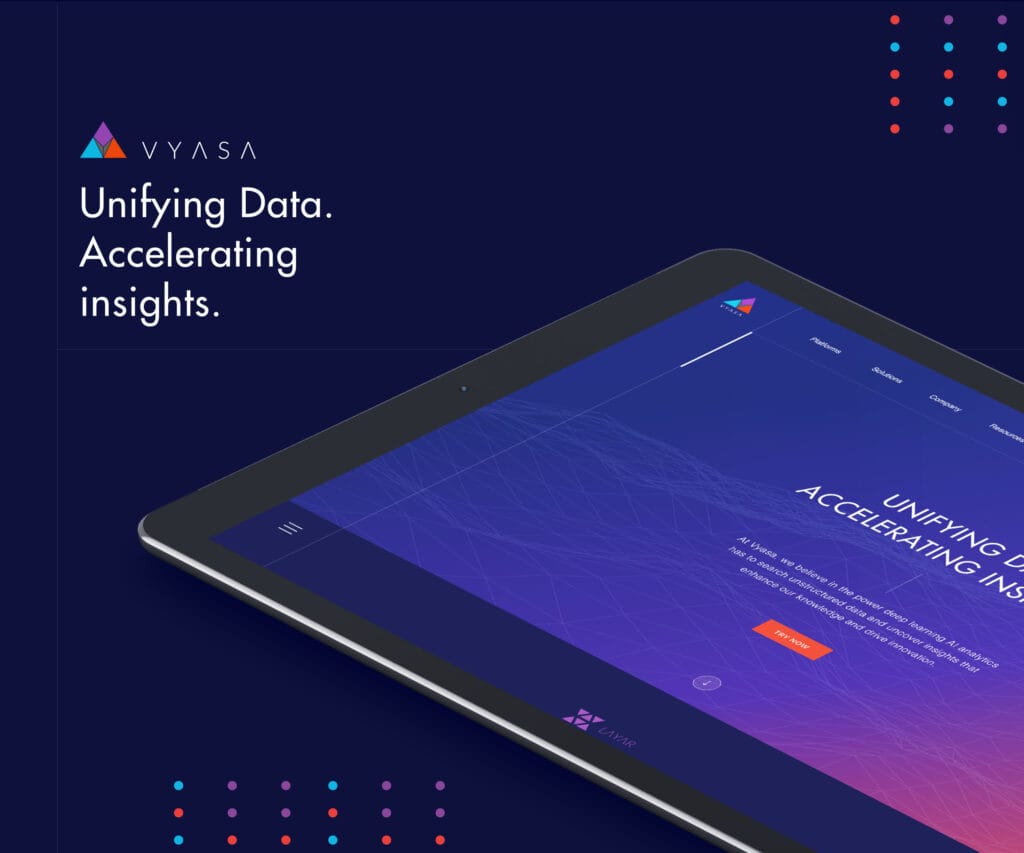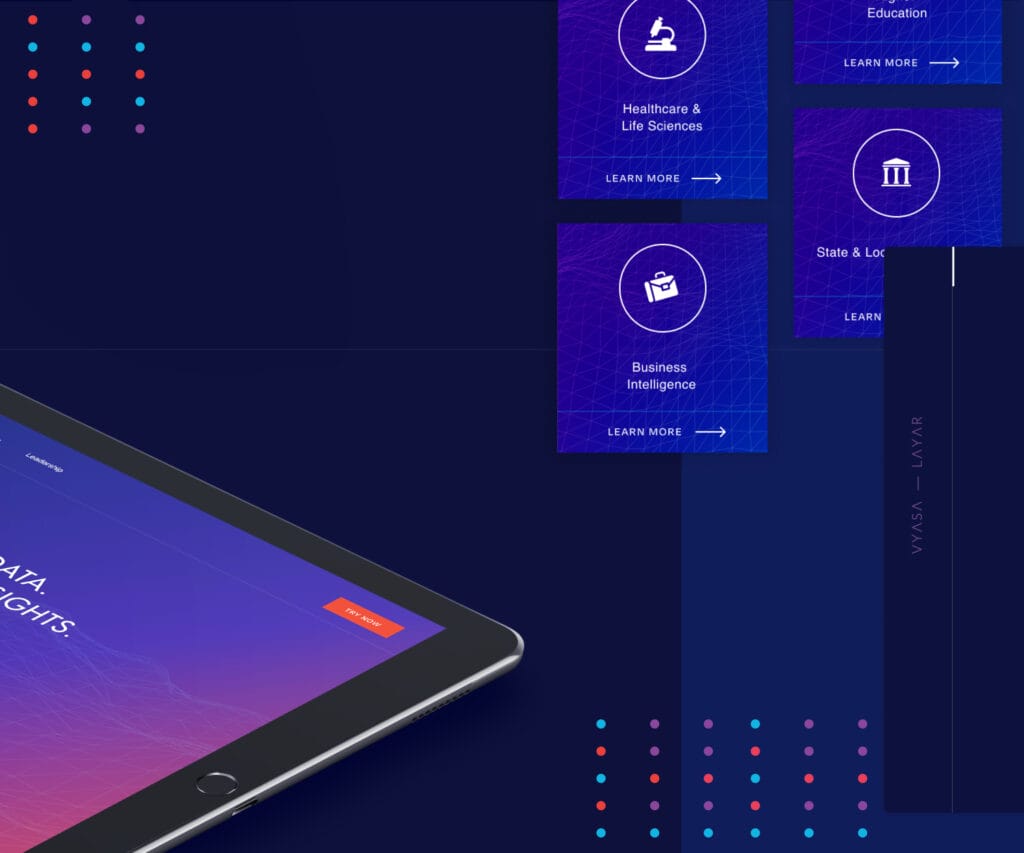 Less than a year after Vyasa's new site launch, the company was acquired by Certara, an AI company that delivers predictions that accelerate scientific innovation. The platform and its AI capabilities will help support decision making at all phases of drug development.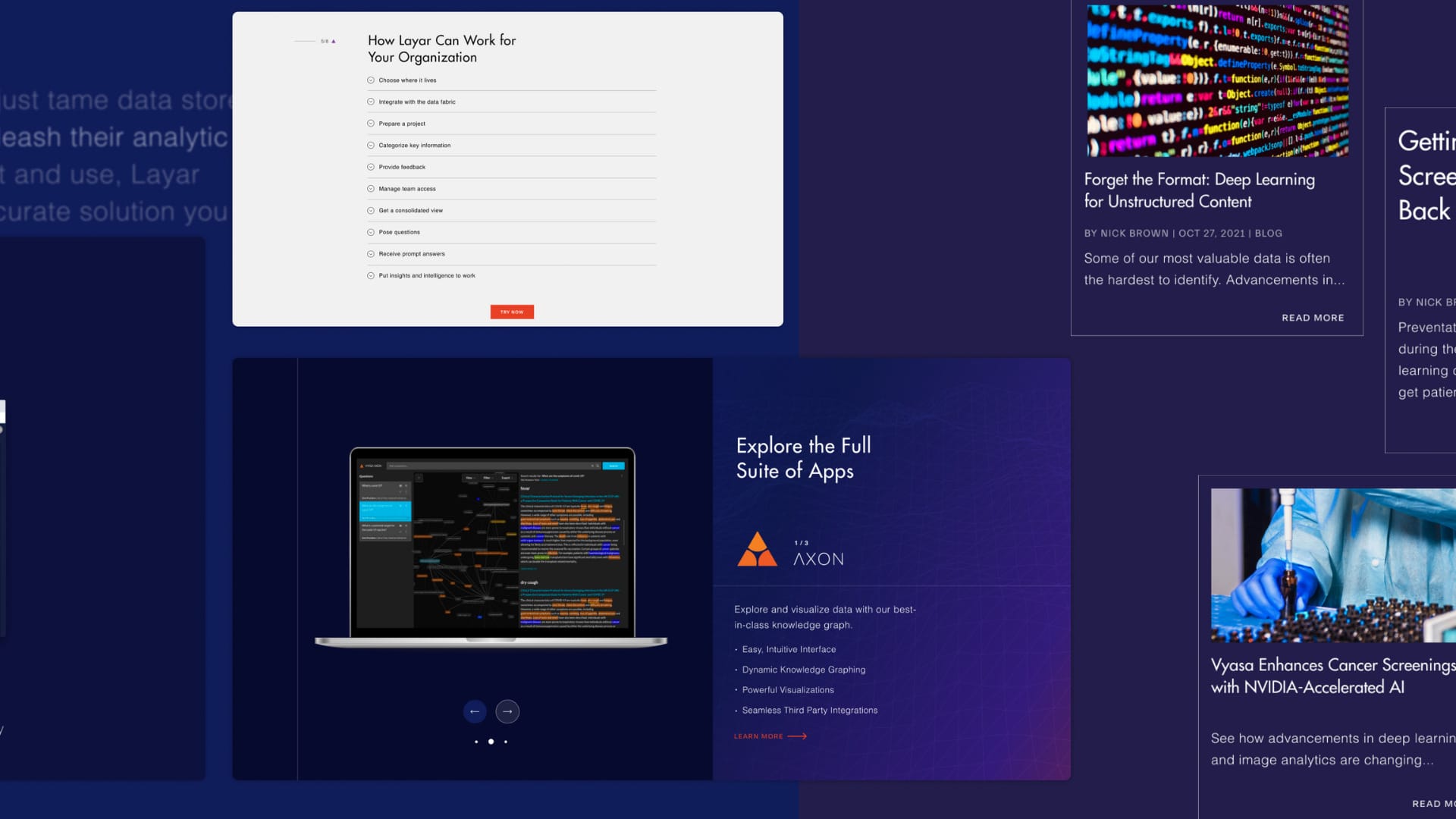 check out some more
of our work