About
Tether is an mRNA therapeutics company developing inhalable treatments for rare, chronic, and life-threatening respiratory diseases. Based on novel chemistry developed at Georgia Tech and Emory University, Tether's platform delivers tunable particles engineered to increase the safety and efficacy of gene therapy.
Deliverables
Brand identity
Content development
Website
Pitch deck design
Print and digital collateral
Industry
Life Sciences / Biotech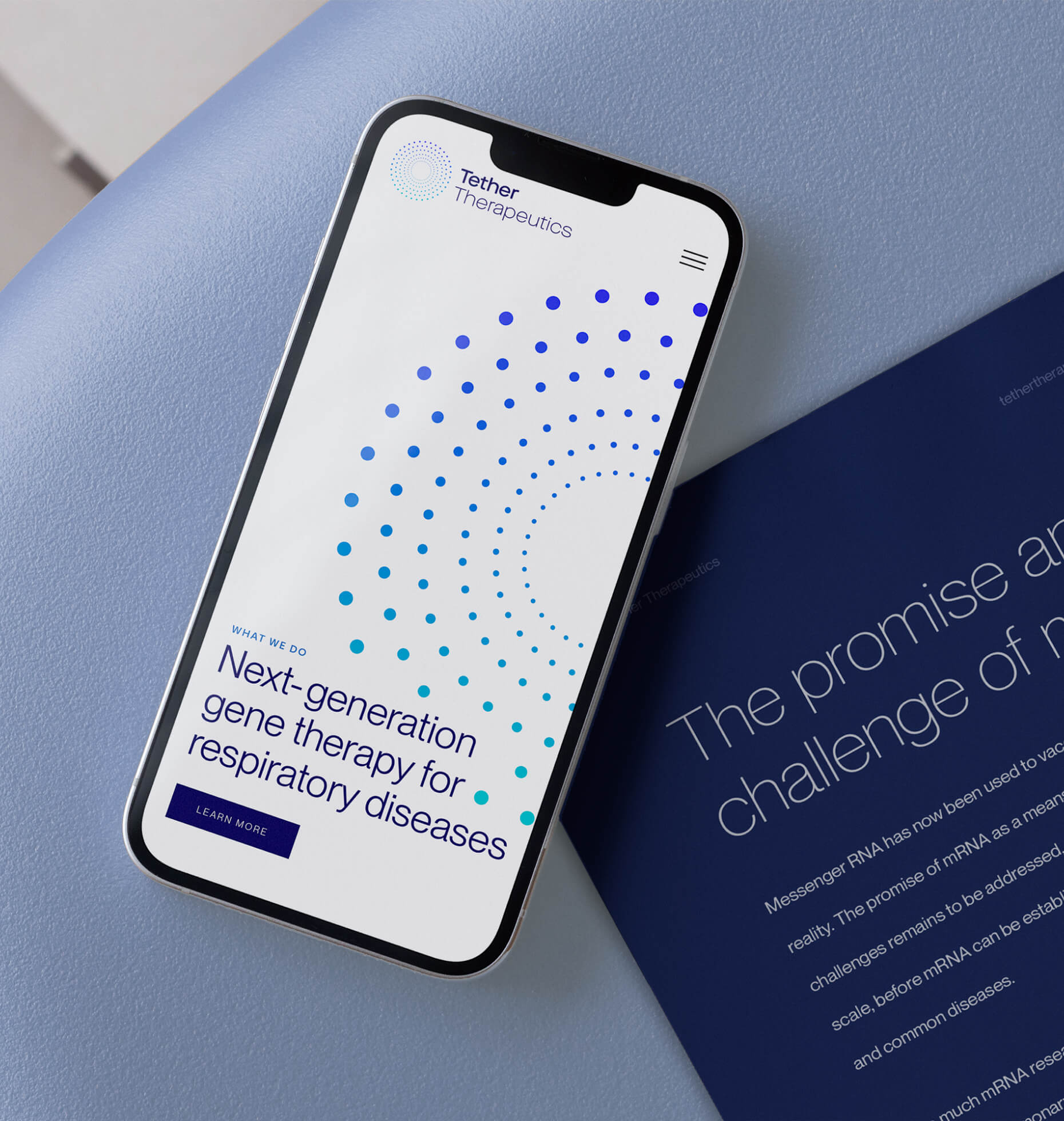 How it started
Tether's CEO approached Huck seeking branding, pitch deck design, and new website that would help the company level up as they pursued investment. Our team was captivated by the technology, which enlists biodegradable polymers to deliver gene-based cures and therapeutic proteins directly to the lungs of patients. After an in-person huddle with their team in Atlanta, we took what we knew about their science, their differentiators, and their aesthetic preferences back to our studio, where we began to craft a visual identity, key talking points, tag line, and more.
The overall branding highlights several key attributes of Tether's technology, including its unique aerosolization capabilities, which is a significant point of differentiation from current approaches to inhaled mRNA. The logo itself is a combination of the polymeric shape and the suspension of particles in the air. Throughout their materials, the "bubbles" contain a mix of lifestyle pictures and scientific imagery that help to tell Tether's story.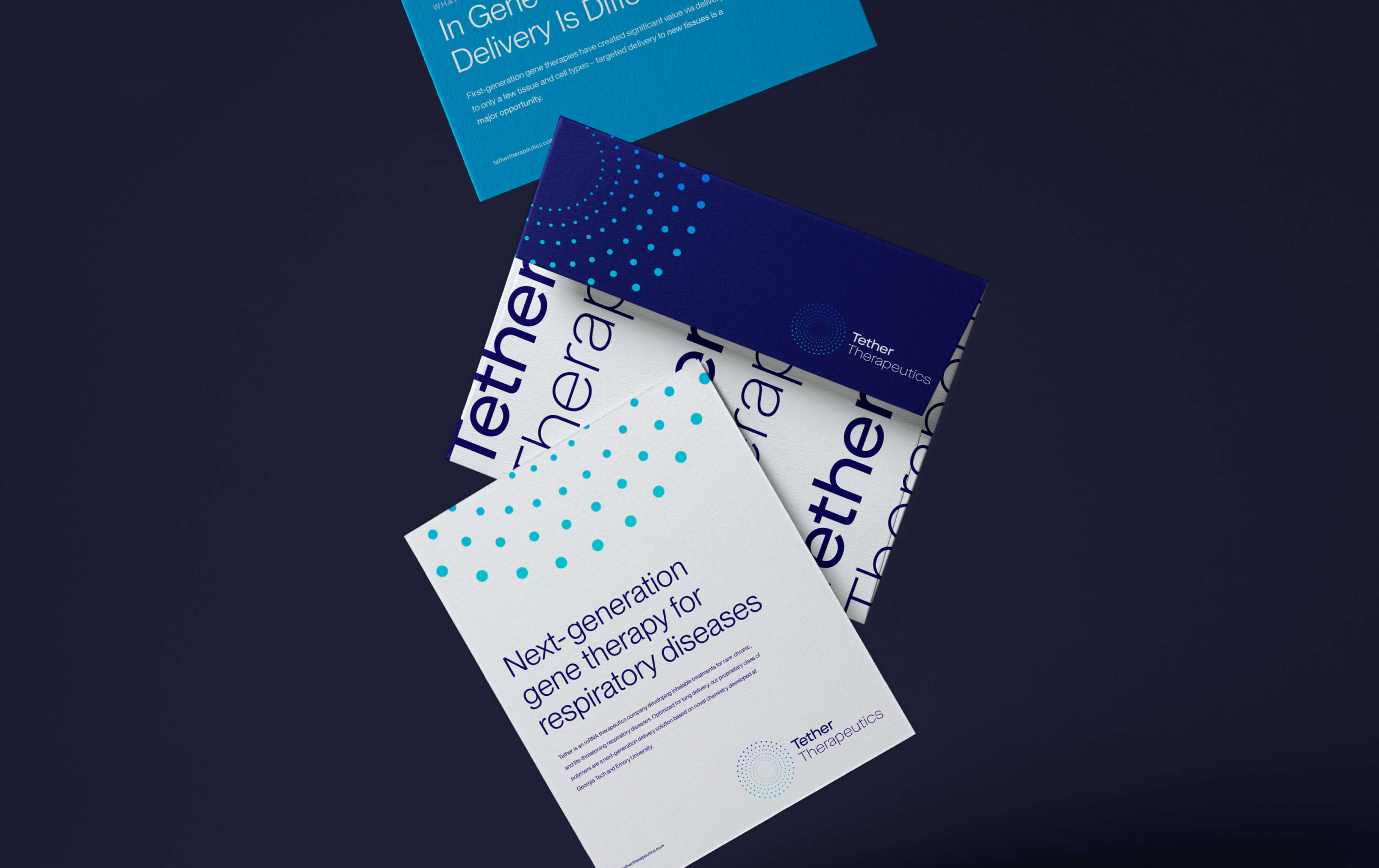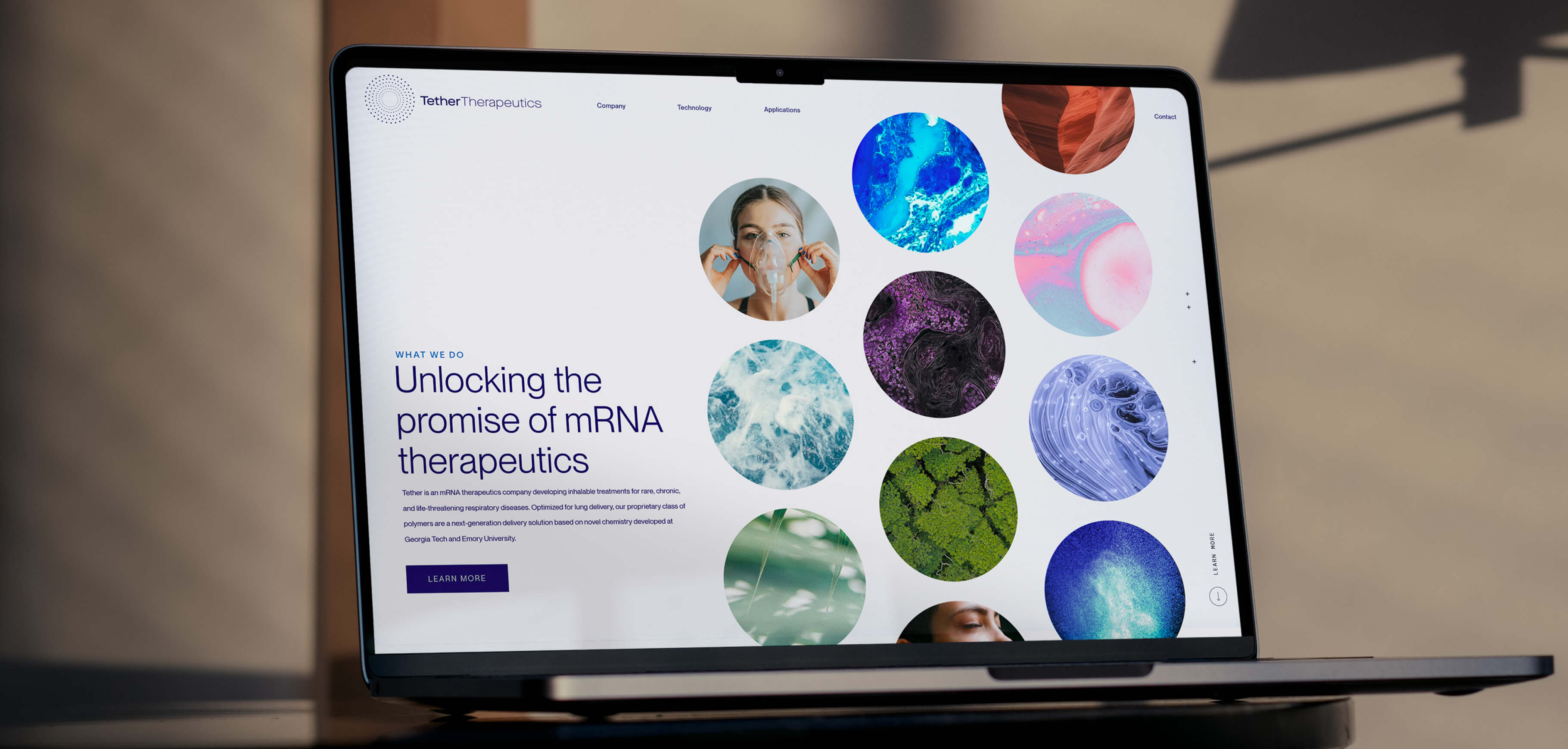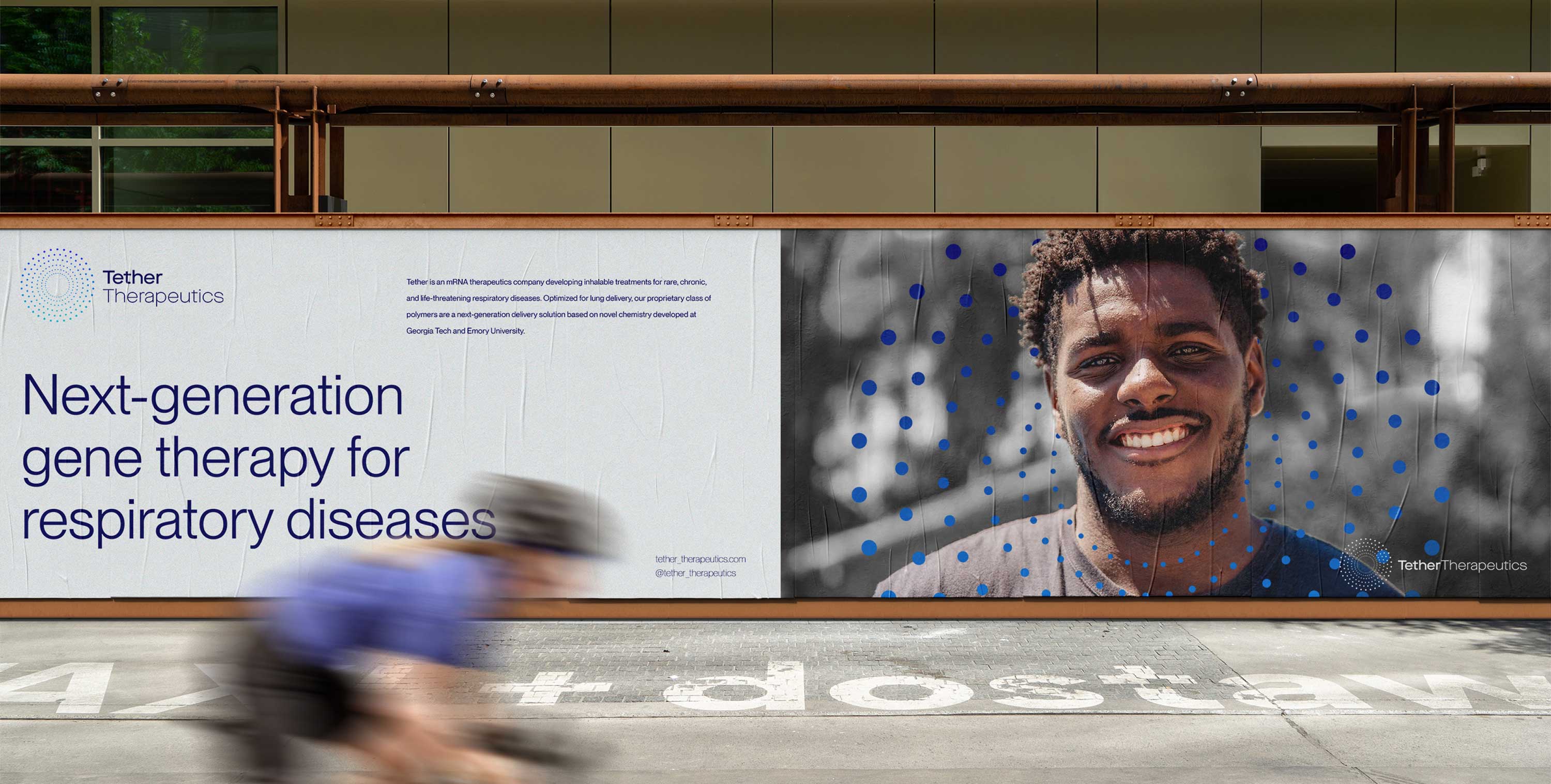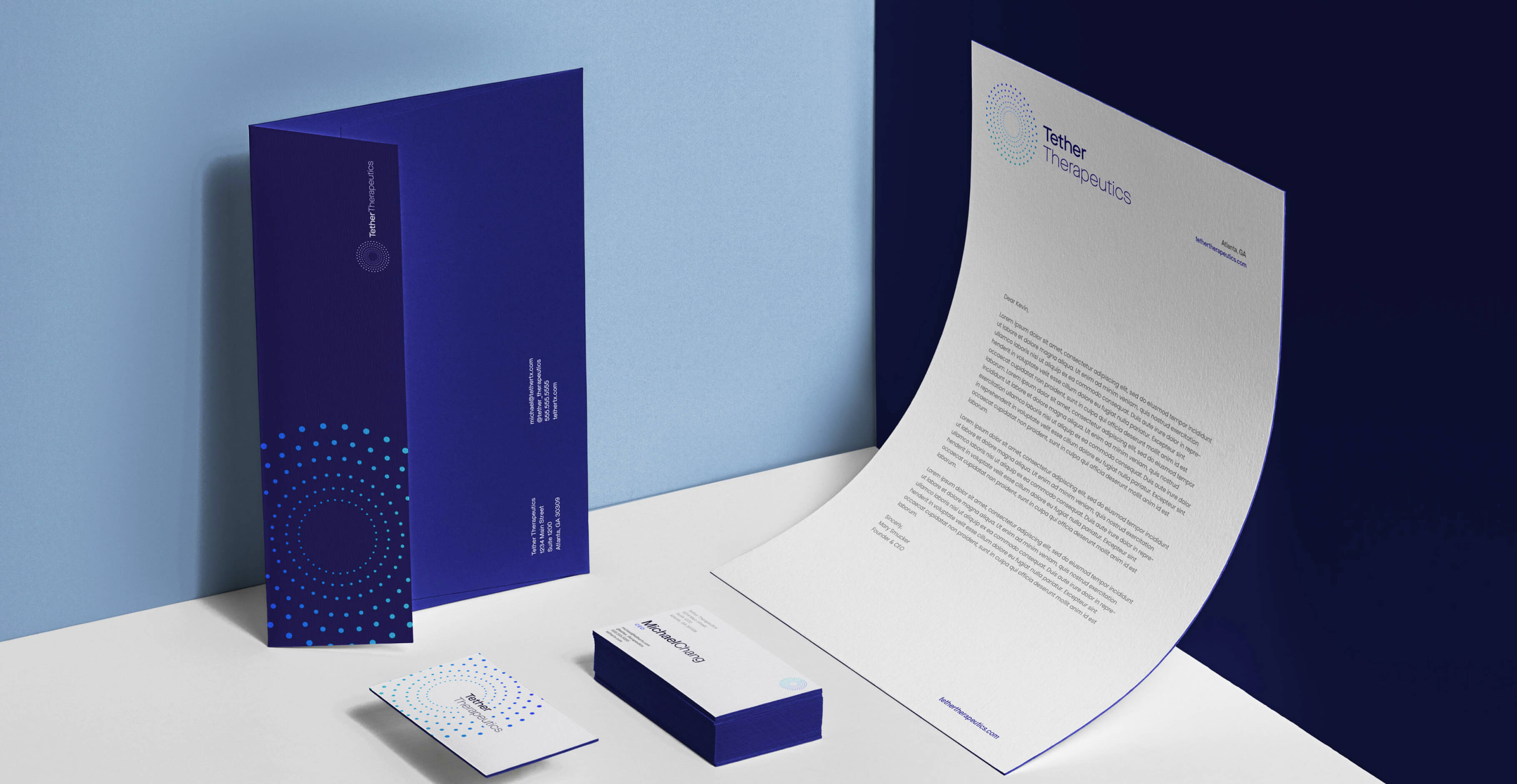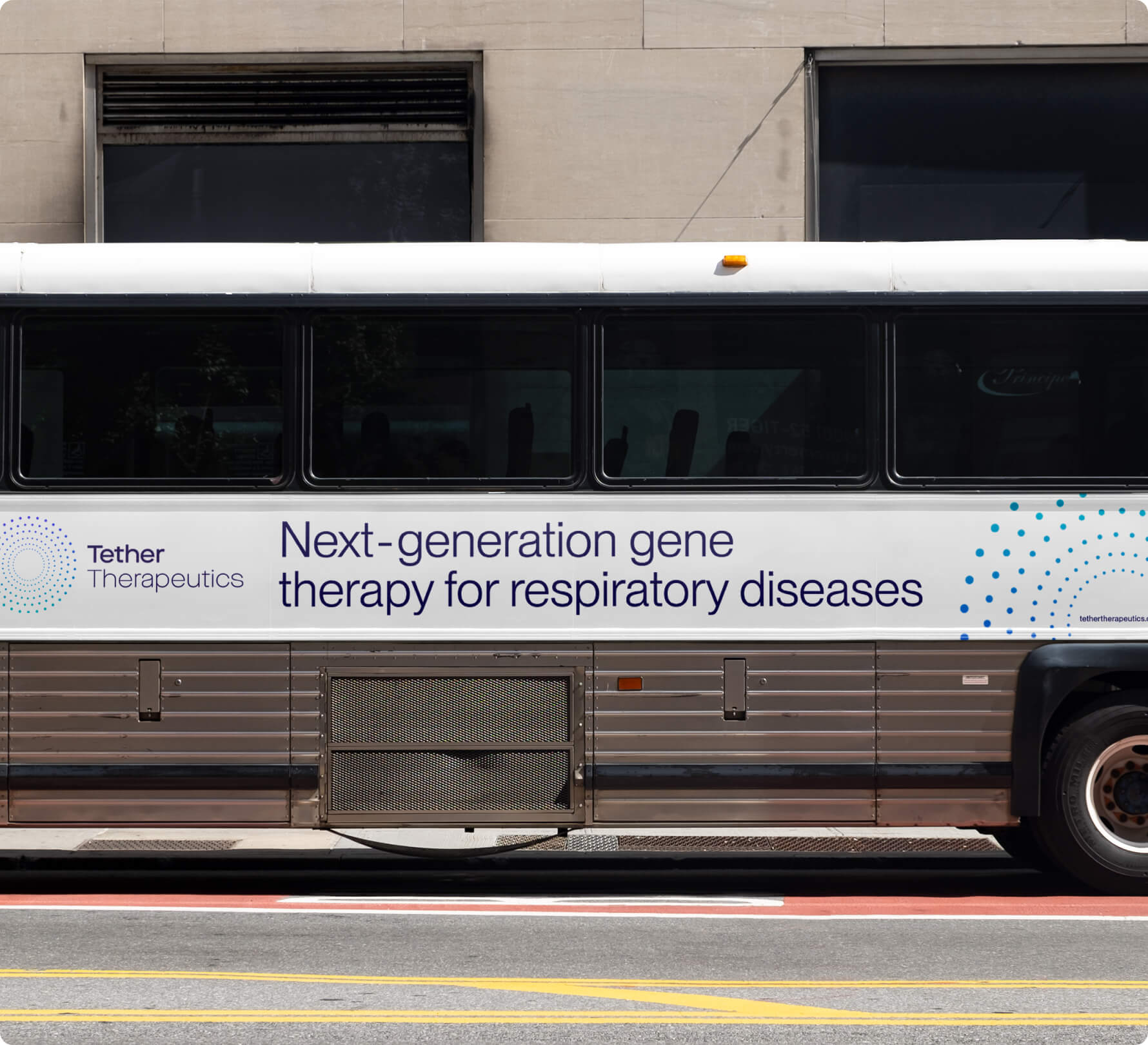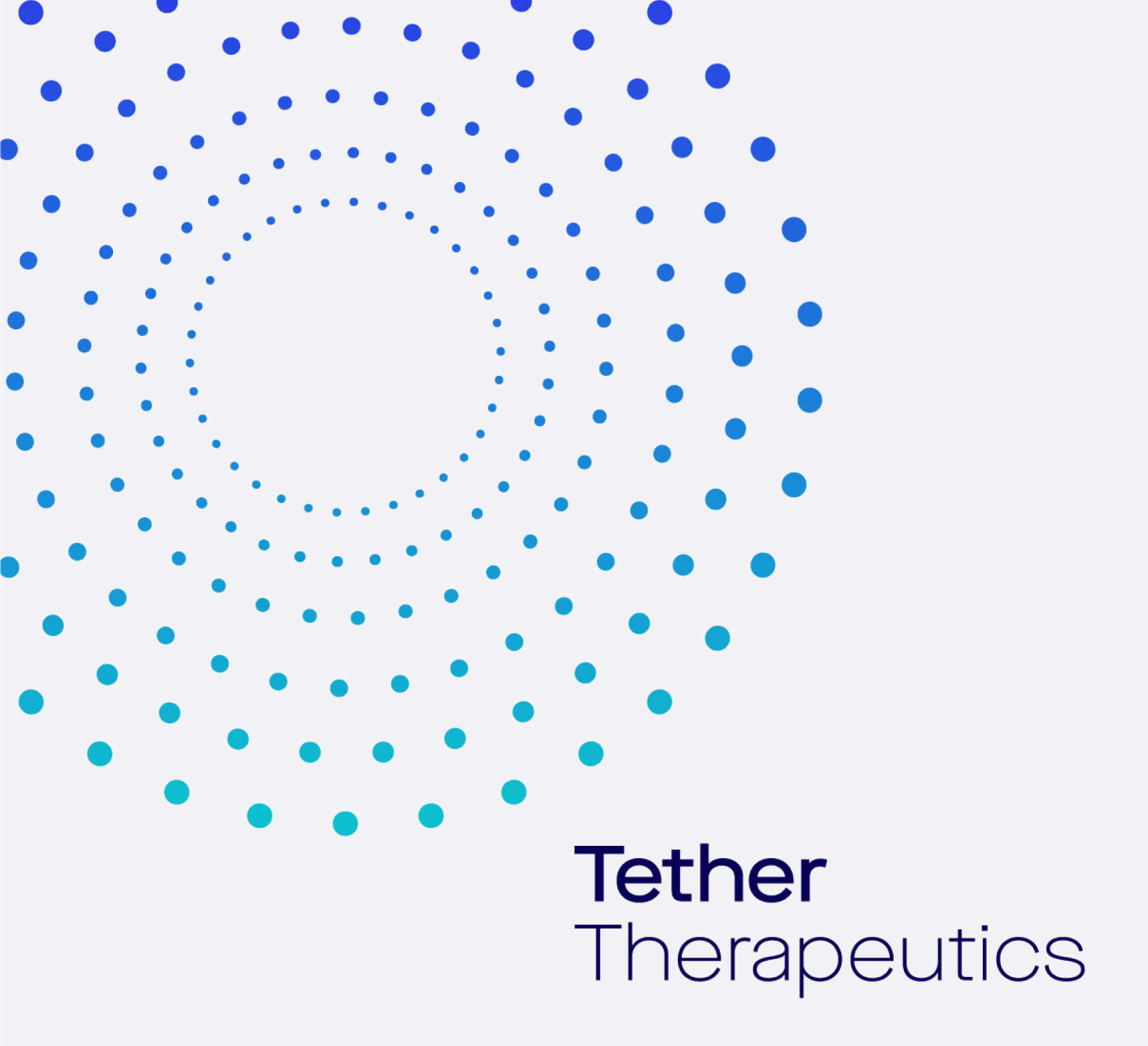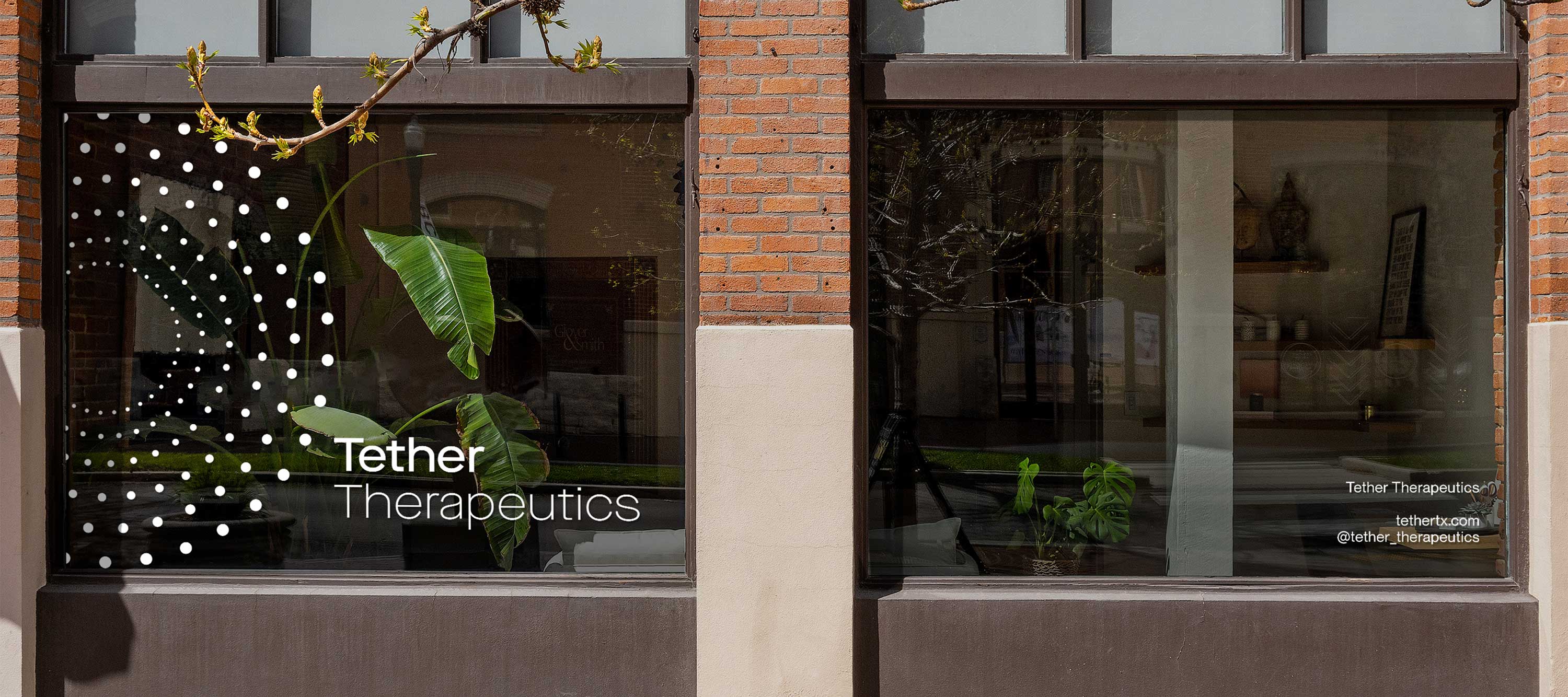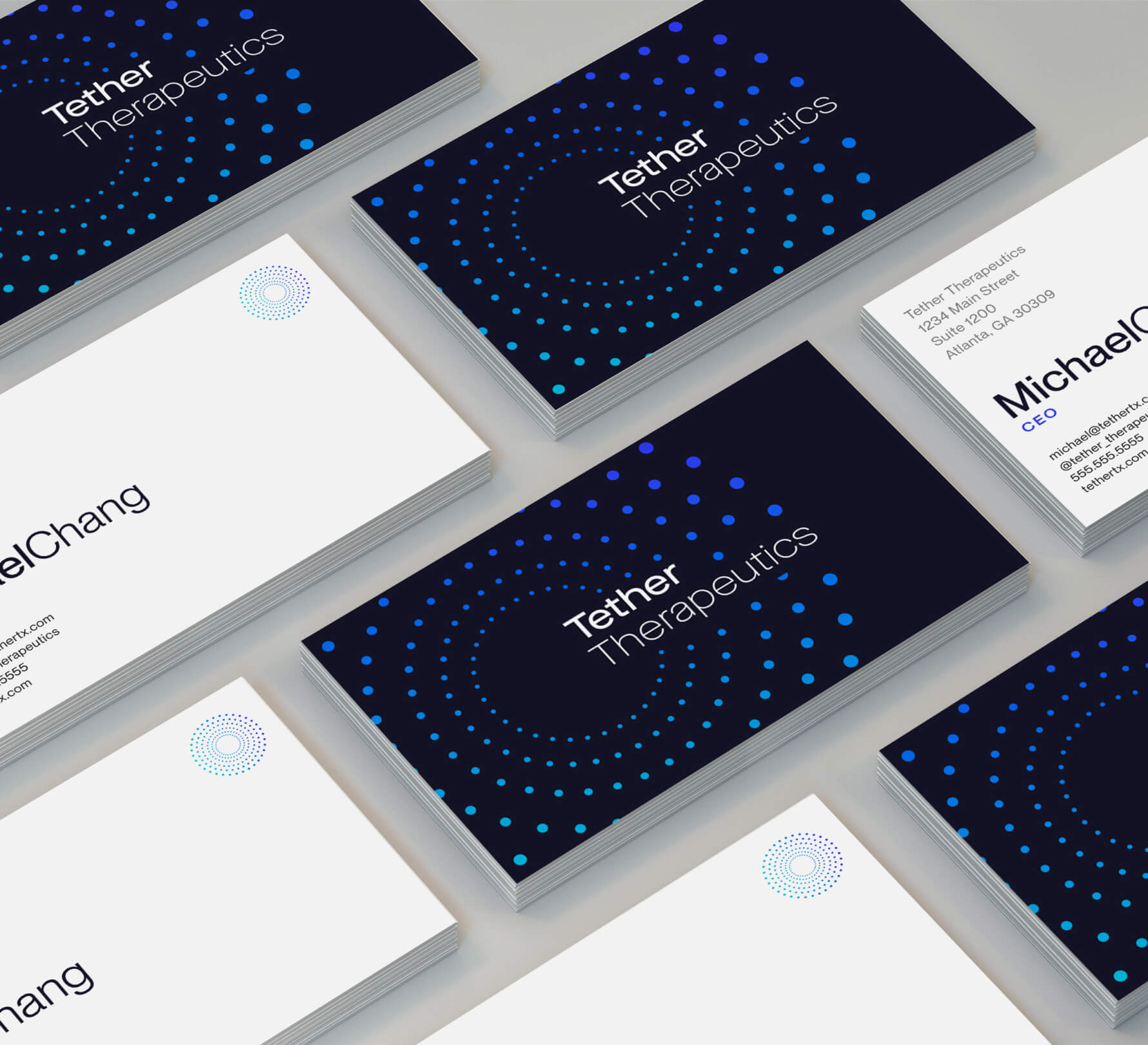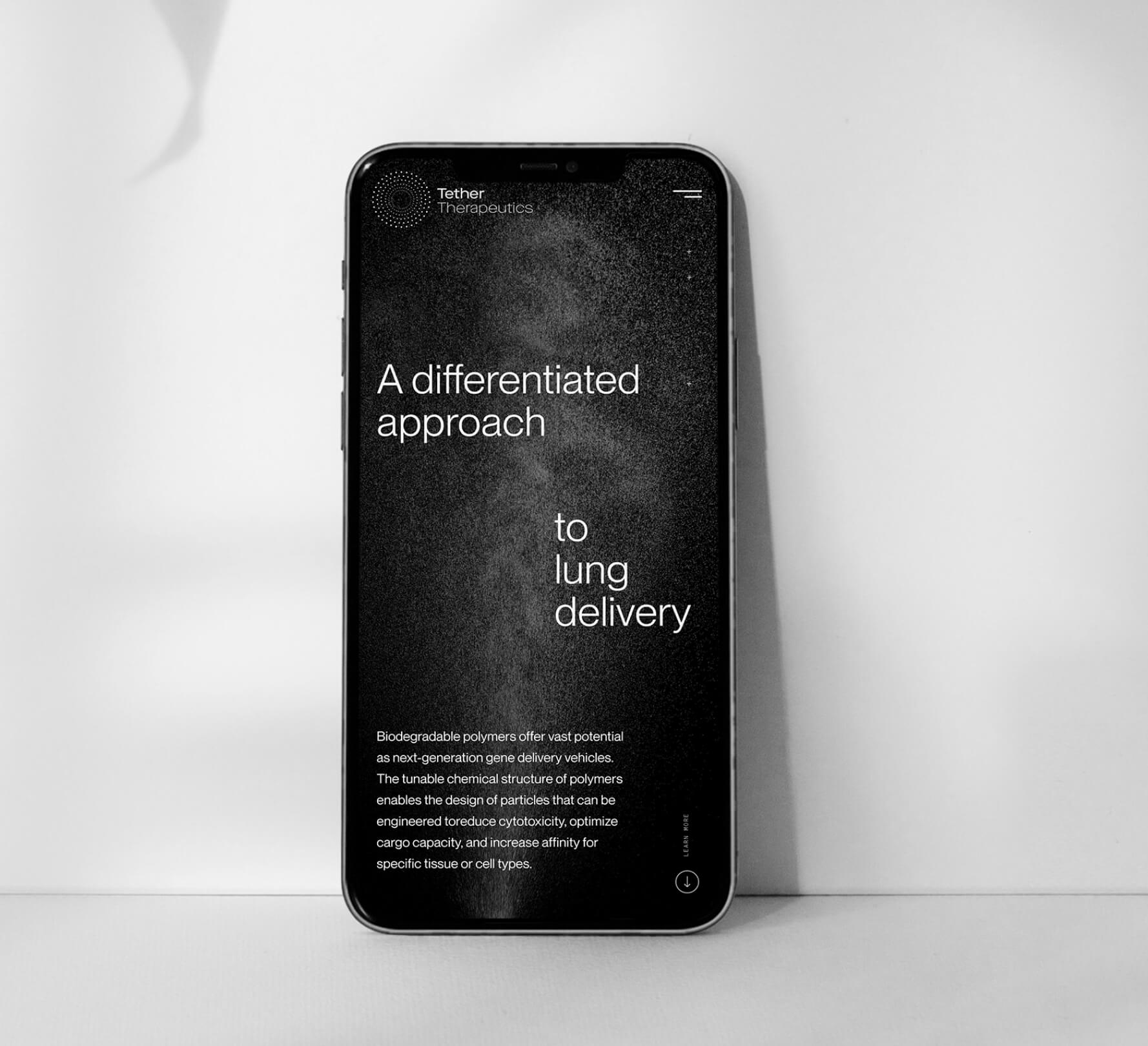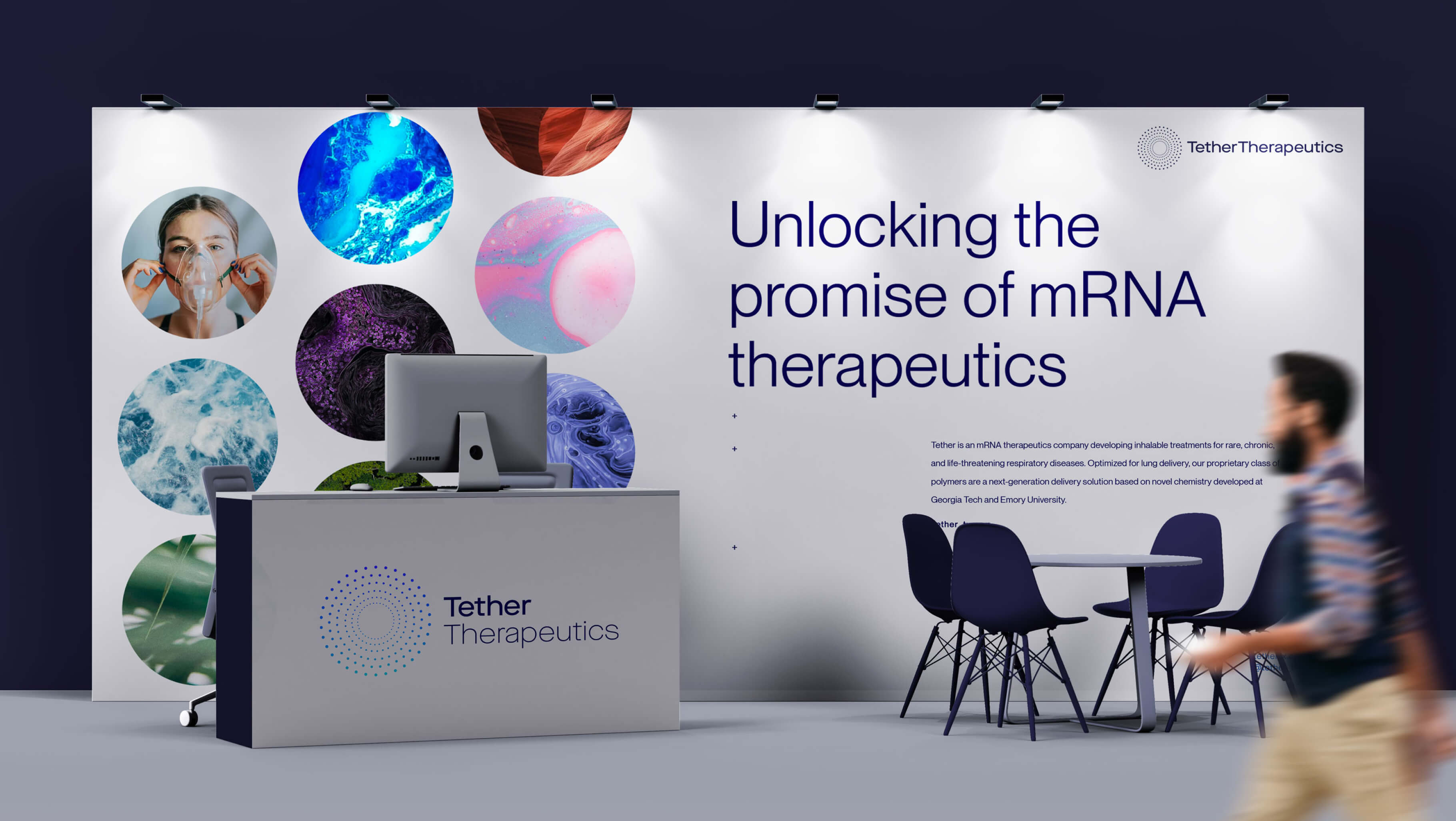 check out some more
of our work